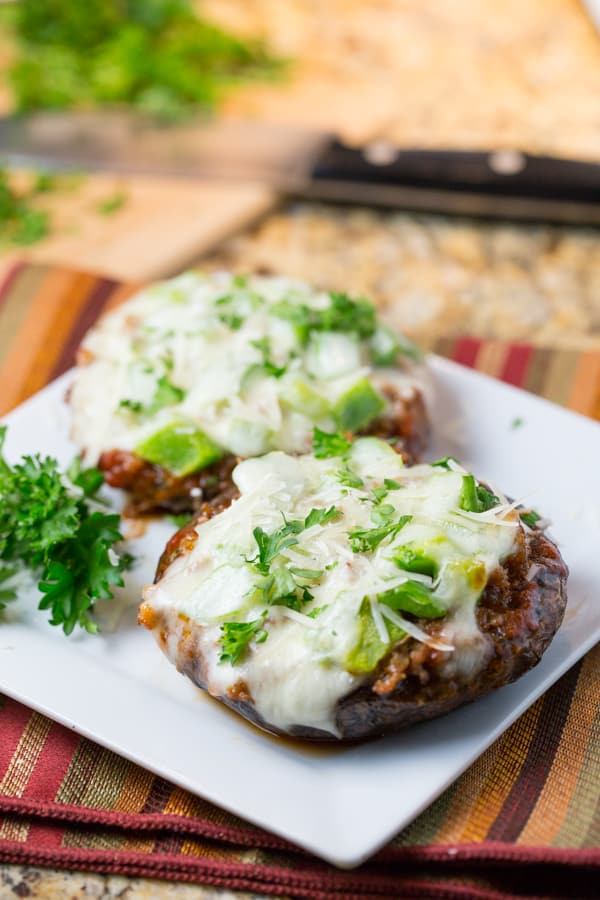 These pizza stuffed portobello mushrooms are an easy, gluten free and low carb way of enjoying a pizza-like dish. The trick to this dish is to first roast the mushroom caps without any of the sauce or toppings. This way, you can drain all the accumulated liquids and will result in the dish being less watery.
In this recipe, the portobello mushroom caps are first roasted in the oven. After draining the accumulated water, the sauce is spooned into the caps. Then, the Italian sausage and green peppers are added into the caps. Finally, the cheese is sprinkled on top and the caps are returned to the oven one last time to melt the cheese. The result is a delicious pizza-like dish that you can enjoy on a low carb or gluten free diet. The great thing about this dish is that it's versatile and you can use any of your favorite pizza ingredients and you can easily make this dish vegetarian by substituting the Italian sausage with more vegetables. Enjoy!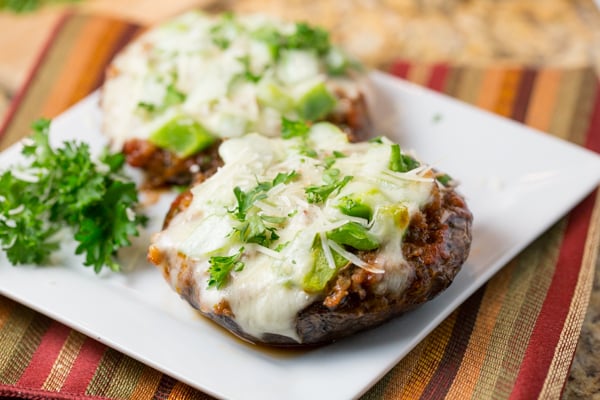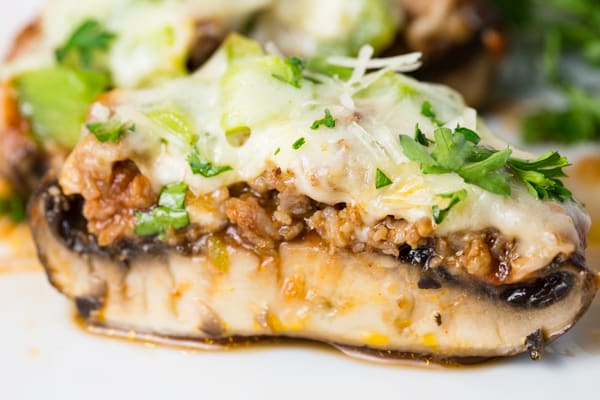 Pizza Stuffed Portobello Mushrooms
Ingredients
2

large portobello mushrooms (about 150 g each),

cleaned and stems removed

150

g

ground Italian sausage,

cooked

1/4

green pepper

1/4

cup

tomato sauce or pizza sauce

¼

cup

mozzarella cheese,

shredded

Parsley for garnish

(optional)
Instructions
Preheat the oven to 400F.

Spray a rimmed baking sheet with cooking spray. Place the mushrooms on the baking sheet, stem-side up. Bake for 20 minutes.

Drain accumulated liquid from the baking sheet and any that have collected in the mushroom.

Spoon the pizza sauce into the mushroom. Add the Italian sausage and green pepper. Sprinkle the mozzarella on top.

Bake for about 5-10 more minutes until cheese has melted.

Garnish with parsley.