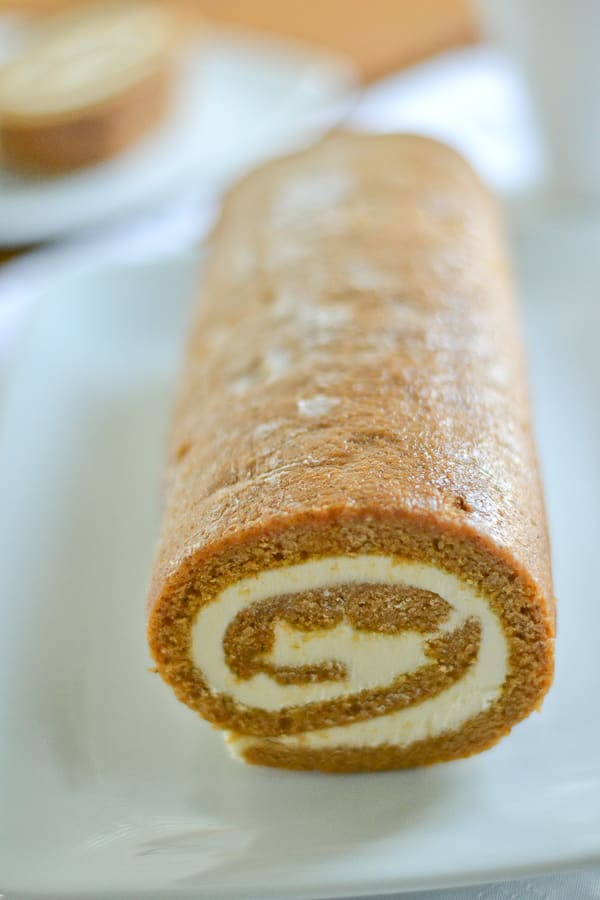 I have tried making a cake roll before and it did not turn out well. I am not a professional baker but I followed the recipe precisely and I was disappointed in the outcome. So, when I found this pumpkin roll recipe online and read through the instruction, I decided to try once again. I am glad I did because this time, I was successful. The cake was intact and it tastes delicious. I was so happy; I decided to share some with my coworkers. I am already thinking of making another roll…chocolate roll?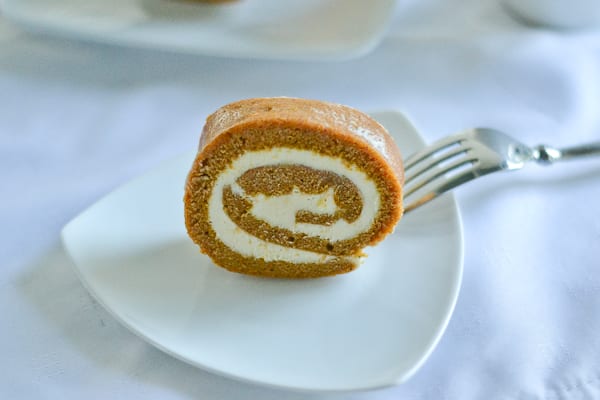 Pumpkin Roll
Ingredients
Cake
¼ cup powdered sugar
¾ cup flour
½ tsp baking powder
½ tsp baking soda
2 tsp cinnamon
¼ tsp salt
3 eggs
1 cup sugar
1 tsp vanilla extract
⅔ cup canned pumpkin
Filling
1 cup powdered sugar
1 package (8 oz) cream cheese, softened
6 tbsp butter, softened
1 tsp vanilla extract
Instructions
Preheat oven to 375° F. Line a 15×10-inch jelly-roll pan with parchment paper. Grease and flour the paper. Sprinkle a clean kitchen towel with ¼ cup powdered sugar.
In a medium bowl, combine flour, baking powder, baking soda, cinnamon, and salt. In a large bowl with an electric mixer, beat eggs, sugar, and 1 tsp vanilla until smooth. Add in pumpkin. Stir in flour mixture. Spread batter evenly into prepared pan.
Bake for 13 to 15 minutes or until cake springs back when touched. Immediately loosen and flip cake onto prepared towel. Carefully peel off the paper. Roll up cake and towel together, starting with the narrow end. Cool completely on a wire rack.
Beat cream cheese, butter, 1 cup powdered sugar, and 1 tsp vanilla in a bowl until smooth. Carefully unroll cake and spread filling over cake to within 1-inch of edges. Reroll cake (without towel). Wrap in plastic wrap and refrigerate for at least 1 hour before serving.
Notes
Recipe source: lovepomegranatehouse.com