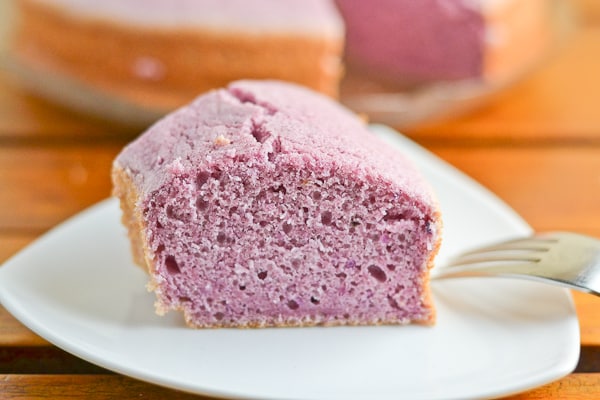 My co-worker asked me for a good purple yam cake recipe. It is his wife's favorite and he wants to try making it at home. Since then, I have tried several recipes and I like this one the best for the simple reason that it does not use any food coloring.  Although this recipe uses minimum amount of sugar, it still tastes great. It is moist, soft and tender. The mashed purple yam gives this cake it's pretty lilac color; decorating and covering it with frosting is unnecessary. Enjoy!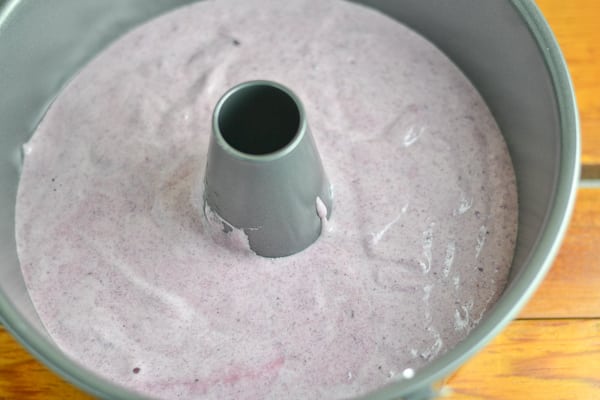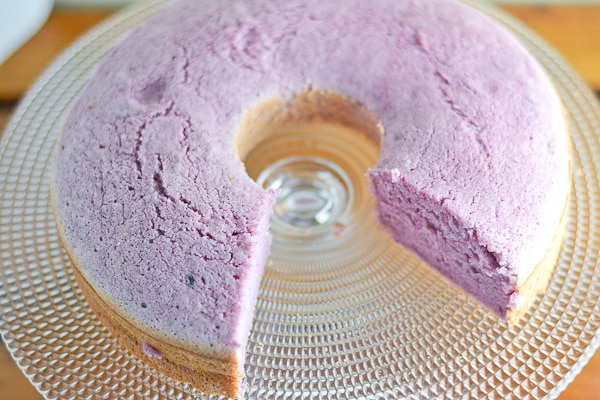 Purple Yam Cake
Ingredients
4 egg whites
½ cup white sugar, divided
½ tsp cream of tartar
3 egg yolks
⅛ tsp salt
4 tbsp water
3 tbsp canola oil
¾ cup mashed boiled purple yam (you can use frozen grated ube, thawed and mashed)
1 cup cake flour
Instructions
Preheat the oven to 350° F.
In a medium bowl, beat the egg whites, ¼ cup white sugar and cream of tartar until stiff peaks formed.
In a separate bowl, whisk together the egg yolks, the remaining ¼ cup white sugar, salt, water and oil until combined.
Add mashed purple yam and beat until blended. Gradually sift in the flour and beat in until smooth.
Gently fold in half of the egg white mixture into the batter. Then fold in remaining egg whites until very well combined.
Pour batter into the ungreased angel food cake pan and bake for about 25-30 minutes or until surface is golden brown and top springs back when touched lightly with finger.
Immediately invert pan (with cake still in pan) on top of a plate and cool completely. After the cake has completely cooled, gently run a plastic knife around side and center of pan. Transfer cake to a serving plate.
Serve and enjoy!