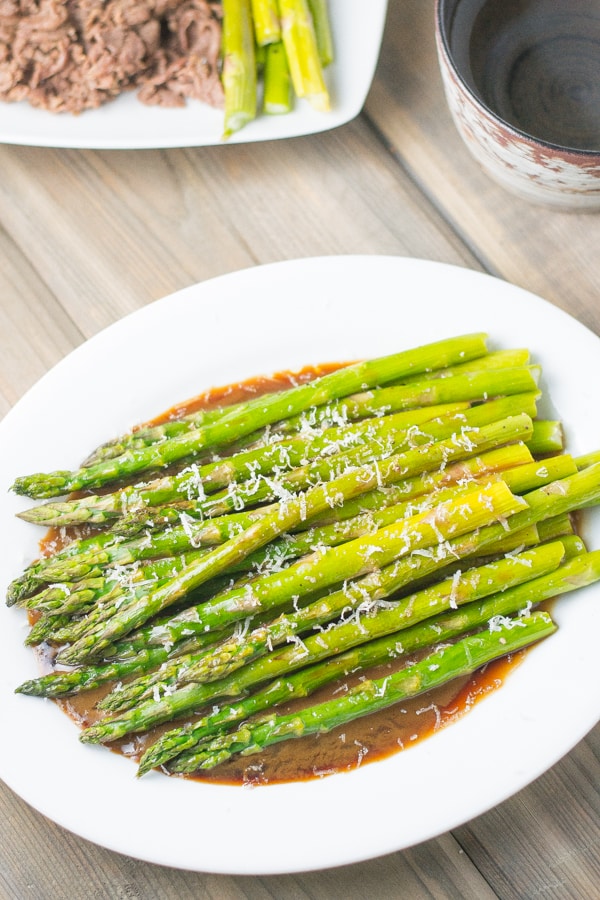 I can't believe it's February already. It seems like we were just celebrating the start of the New Year. I am proud to say at this point that I have been following my new year's resolution of making healthier dishes for me and my family. It includes eating lots of fresh fruits and vegetables as much as possible and eating less of fried foods and more of steamed and baked ones. I am glad to say that this roasted asparagus with balsamic soy dressing dish that I made recently falls under those categories. It was simple, healthy and super easy to make. The seasoned asparagus pieces were simply roasted in the oven and then dressed with a balsamic soy mixture. A sprinkle of grated Asiago cheese not only completes this dish but adds another layer of flavor as well. Parmesan or any similar cheese may be used, depending on one's personal preference. My family and I had this roasted asparagus with the beef dish I made to go with it. Enjoy!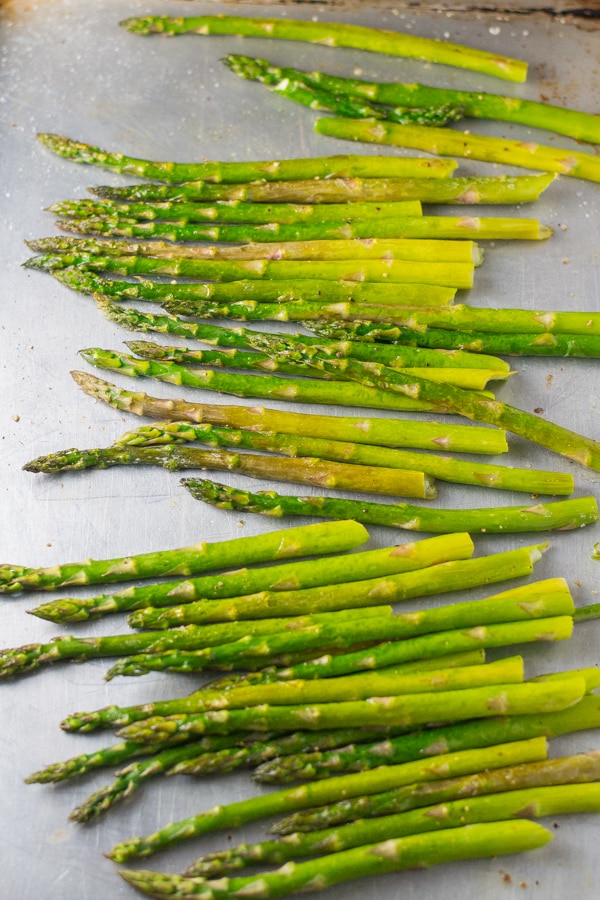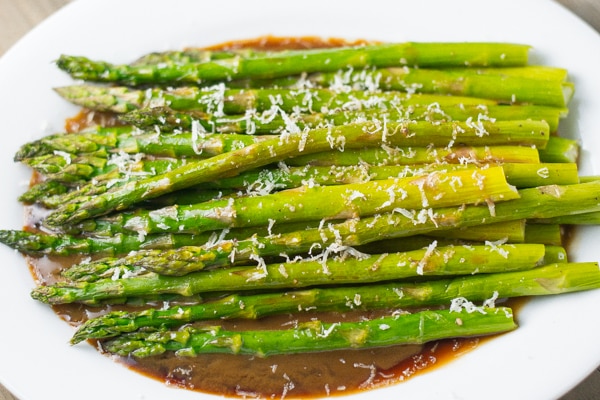 Roasted Asparagus with Balsamic Soy Dressing
Ingredients
A bunch asparagus spears
Extra-virgin olive oil
Coarse salt and freshly ground black pepper
1 tsp balsamic vinegar
1 tsp soy sauce
1 tbsp butter
Grated Asiago cheese or parmesan cheese (or your favorite cheese)
Instructions
Preheat oven to 425 degrees F.
Wash asparagus, snap off the tough ends and pat dry with paper towels. Arrange them in a single layer in a baking sheet.
Drizzle and coat asparagus with oil and season with salt and pepper. Roast in the oven for 10 minutes, or until crisp tender.
Heat balsamic vinegar and soy sauce in a small saucepan over medium heat. Add the butter and stir until butter has melted. Remove from heat and drizzle over the roasted asparagus. Serve with a sprinkle of grated asiago cheese over the top.