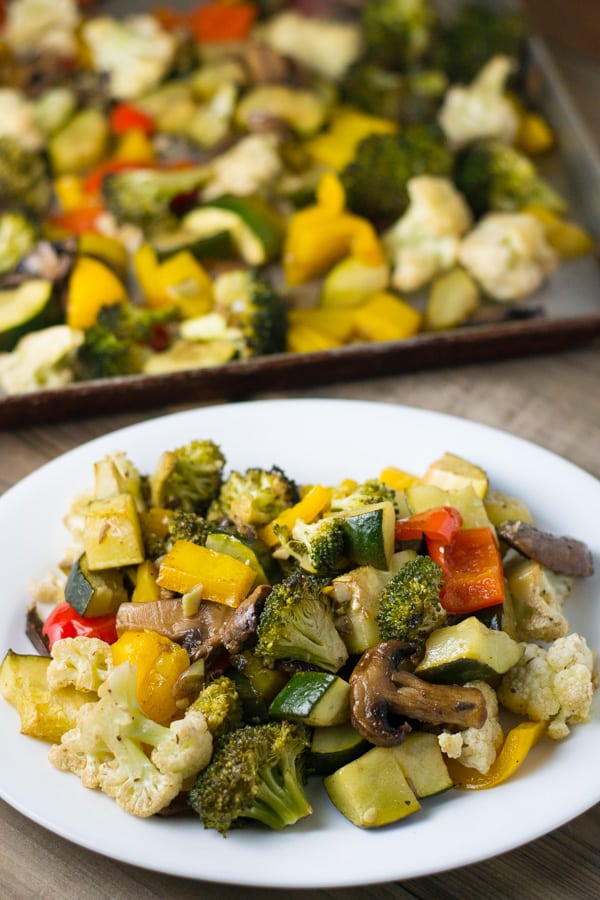 I am so happy and lucky that my family enjoys eating lots of colorful vegetables. It means that I can make vegetable dishes that I enjoy like this simple roasted vegetable medley. This is, in my opinion, the best and healthy way of cooking a medley of vegetables. This dish is very flexible since you can use any fresh vegetable that you can find in the produce section of your supermarket. Chinese eggplants are an example of a vegetable that would be great in this dish. Also, these roasted vegetables can be eaten on its own or as a side to a meat dish.
All of the vegetables are tossed in a mixture of olive oil, garlic, balsamic vinegar, salt and pepper. Then, they are roasted in the oven for 20-25 minutes. The result is a light, healthy and delicious vegetarian dish.  What I like most about this dish is how easy it is to prepare and takes only 30 minutes to make. My family enjoyed this dish so much that I will be making it again in the future. Enjoy!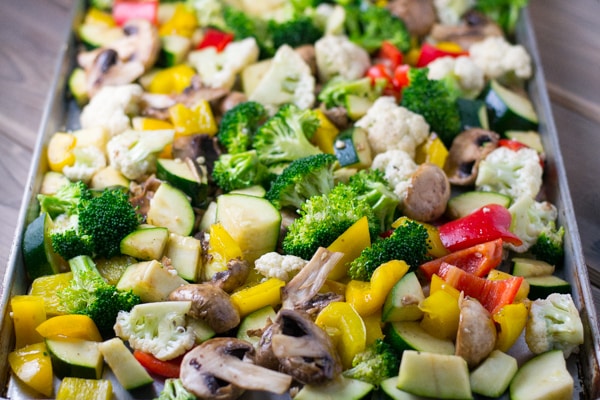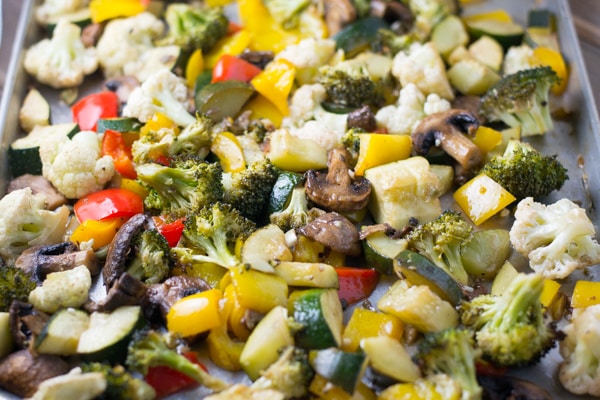 Roasted Vegetable Medley
Ingredients
2 cups cauliflower florets
2 cups broccoli florets
2 cups halved white mushrooms
1 zucchini, sliced into bite –sized pieces
1 red bell pepper, deseeded and chopped
1 yellow bell pepper, deseeded and chopped
6 tbsp olive oil
6 garlic cloves, chopped
2 tbsp balsamic vinegar
Salt and freshly ground pepper
Instructions
Preheat the oven to 425 degrees F.
In a large bowl, whisk together olive oil, garlic, balsamic vinegar, salt and pepper. Add the vegetables and toss until well coated.
Place vegetables on a sheet pan big enough to hold them in a single layer. Roast for 20-25 minutes, or until vegetables are light browned and crisp-tender.