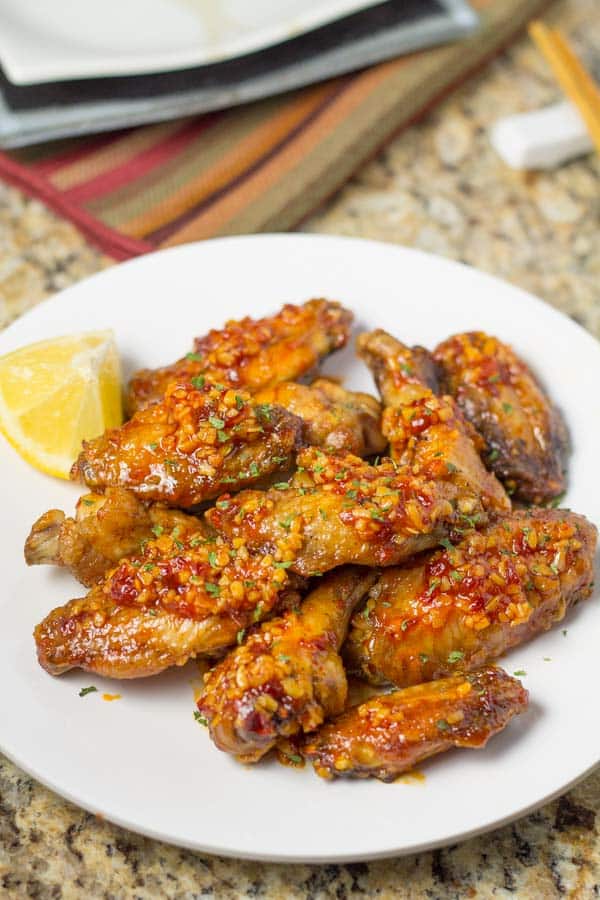 Sambal is a hot and spicy condiment that originates from Indonesia, though different countries or regions have their own version. I was inspired to develop this sambal wings recipe because I love the taste of sambal. There is this one Malaysian restaurant here in Vancouver called Banana Leaf that my family enjoys eating at. We often order an eggplant and okra dish that is coated in a delicious sambal sauce. I thought that a similar sauce would go great on chicken wings. In this recipe, I used sambal oelek which can be found at the Asian section of the grocery store.
These chicken wings are first baked in the oven until crispy. Then, they are tossed in a sauce made of sambal oelek, garlic, sugar, fish sauce, rice wine vinegar and sesame oil. The result is a delicious and spicy dish that is so full of flavor. It's spicy, sweet and tangy all at the same time. Enjoy!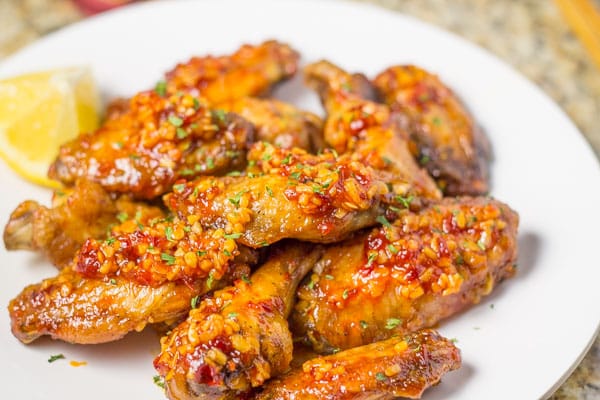 Sambal Wings
Ingredients
Wings
Salt to taste
12 wings (approx. 1 lbs)
1 tbsp vegetable oil
Sauce
1 tbsp vegetable oil
3 cloves of garlic
2 tbsp sambal oelek
1 tbsp sugar
1 tbsp fish sauce
½ tbsp. rice wine vinegar
½ tbsp. sesame oil
Instructions
Wings
Preheat the oven at 400F.
Coat the wings in 1 tbsp of oil. Sprinkle with salt.
Line a baking sheet with foil and place a cooling rack on the foil. Spray the rack with cooking spray and place the wings on the rack.
Bake the wings for 40-45 minutes.
Sauce
Meanwhile, prepare the sauce by heating 1 tbsp of vegetable oil in a skillet in medium heat. Add the garlic and sautee for 1 minute.
Add the rest of the sauce ingredients and sautee for another 1 minute.
Toss the cooked wings in the sauce and serve.