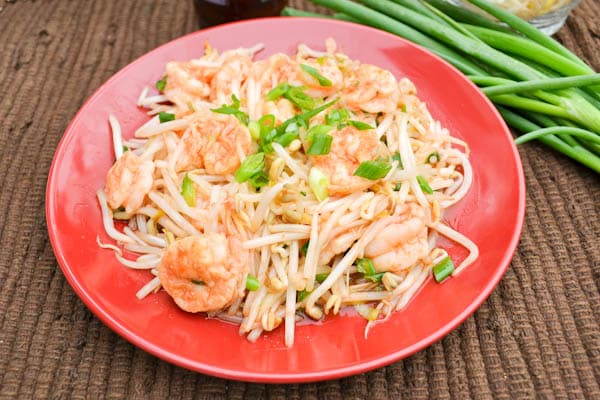 It's beginning to feel and look like fall here in Vancouver. The weather has not been the best the past few days, but the temperature is still perfect for my afternoon walks after work. After my walk I would make dinner for my family.
This past week, our house was very quiet since all three of our sons are out of town. My youngest is studying in University and living in the dorms. My second son is still living in Calgary and my eldest is out of town this week and the next. I was deciding on what to make for just my husband and me. My husband suggested I make his favourite dish- a dish that we'd always order when we ate at this popular Chinese restaurant in the Philippines, back when we lived there. Since the dish is one of our favorites, I naturally decided to imitate the recipe and the result is a dish that is quite similar.
It is a super simple dish consisting of shrimp and bean sprouts. My husband likes his bean sprouts crunchy and cooked right. Therefore, I do not cook my bean sprouts for too long to maintain its crispness. The good thing about this dish is it is refreshing and healthy.

Sautéed Shrimp and Bean Sprouts
Ingredients
½ lb shrimps, shelled and deveined
4 cups bean sprouts, rinsed and drained
2 tablespoon olive oil
¼ cup chopped green onions
¼ teaspoon seasoning salt or table salt
1 tablespoon soy sauce
Sesame oil
Instructions
Sprinkle shrimp with seasoning salt. Sauté in hot oil for 2 minutes.
Add bean sprouts, green onions and soy sauce. Stir to combine. Cover and cook for another 2 minutes. Sprinkle with sesame oil.
Transfer to a plate and serve with steamed rice.
Enjoy!