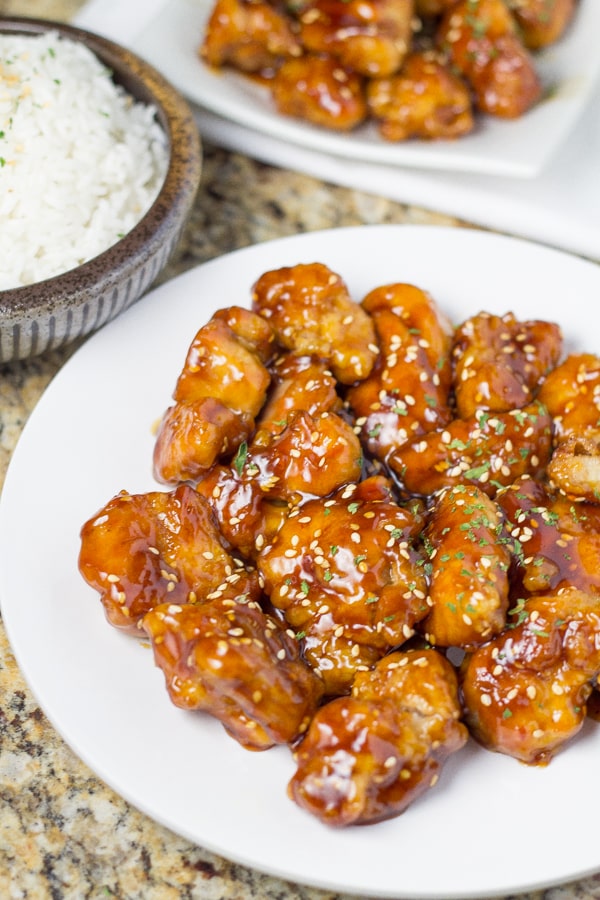 Sesame chicken is one of those go to dishes when ordering Chinese takeout. There's something about that sweet, sticky sauce over crispy bite-sized chicken that is just so irresistible. So naturally, I decided to make my own copycat version of this popular dish.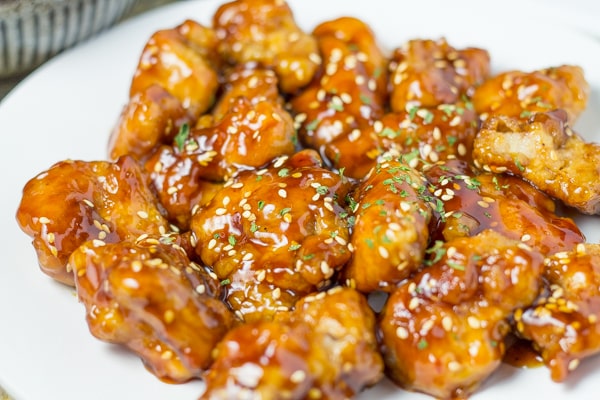 This recipe was surprisingly easy to make. My version of sesame chicken uses chicken thighs cut into bite sized pieces because chicken thighs are so tender. All the ingredients in the sauce are first mixed together. Then, the chicken pieces are coated in an egg and cornstarch mixture before being coated in flour. The hardest part would have to be the frying. Frying can be difficult sometimes, but this one was definitely worth it. After frying the chicken until golden brown, the sauce is added. All that is left was to watch the mixture turn into a thick, sticky and sweet sauce. The result were pieces of chicken that stayed crispy despite being coated in a delicious sauce. Yum!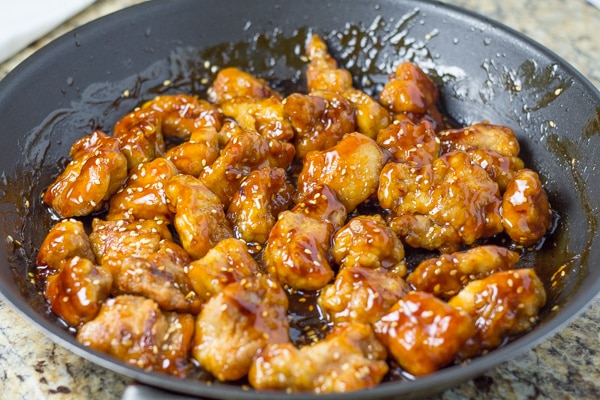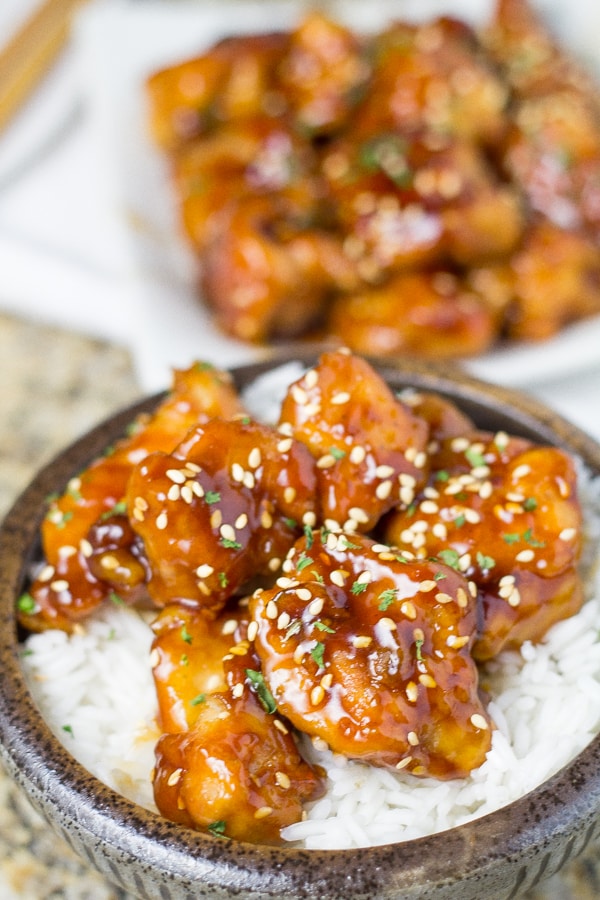 Sesame Chicken
Ingredients
Chicken:
1 pound of boneless skinless chicken thighs cut into bite sized pieces
1 egg
1 tbsp cornstarch
¼ cup all purpose flour
¼ cup vegetable oil
Salt and pepper
Sauce:
½ cup water
2 tbsp cornstarch
¼ cup soy sauce
¼ cup honey
1 tablespoon sesame seeds
¼ teaspoon ground ginger
1 teaspoon red pepper flakes
1 tbsp rice wine vinegar
1 tbsp sesame oil
Instructions
Make the sauce by first combining ¼ cup of water with 2 tbsp of corn starch. Mix well until cornstarch is dissolved. Add the rest of the sauce ingredients, mix well and set aside.
In a medium bowl, whisk the egg and 1 tbsp of cornstarch. In another bowl, place ¼ cup of all-purpose flour.
First toss the chunks of chicken into the egg and cornstarch mixture and season with salt and pepper. Then toss the chicken in the flour mixture. Shake off excess flour before frying the chicken.
Heat a large skillet with oil. Wait until the oil is hot, then add the chicken pieces. Cook the chicken until golden brown and cooked through turning halfway through, about 2-3 minutes each side.
Remove chicken from the skillet. Drain the skillet and wipe clean to make sure that no fried bits are left over. Heat the skillet to medium heat.
Add back the chicken to the skillet. Add the sauce mixture. Mix and wait until the sauce thickens.
Garnish with sesame seeds and serve over rice. Enjoy!