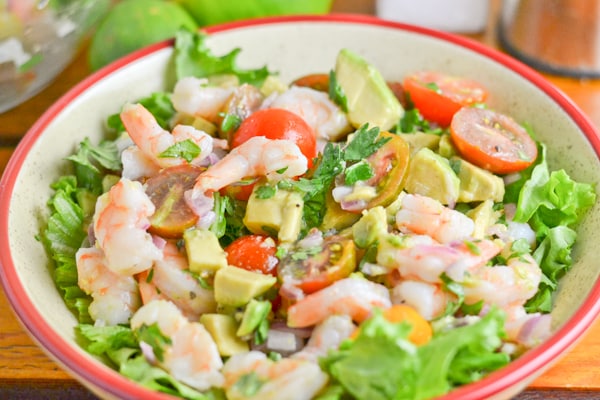 I saw these heirloom baby tomatoes when I was grocery shopping on the weekend. They were so cute, I could not resist buying them. Having them in salads was the first thing that came to my mind. I found this simple salad recipe that makes use of them as well as shrimp and avocado. A simple dressing of chopped red onion, lime juice, olive oil, cilantro, salt and pepper completes this light and refreshing salad. Enjoy!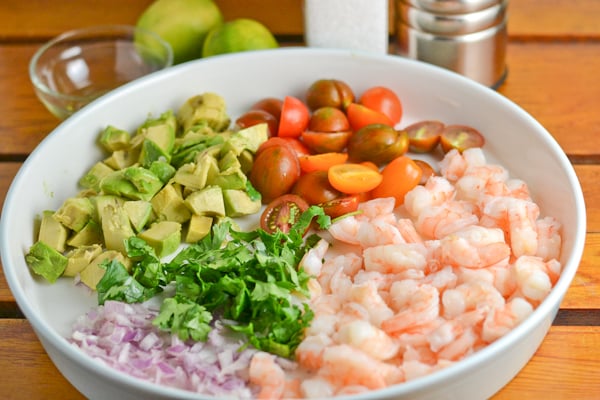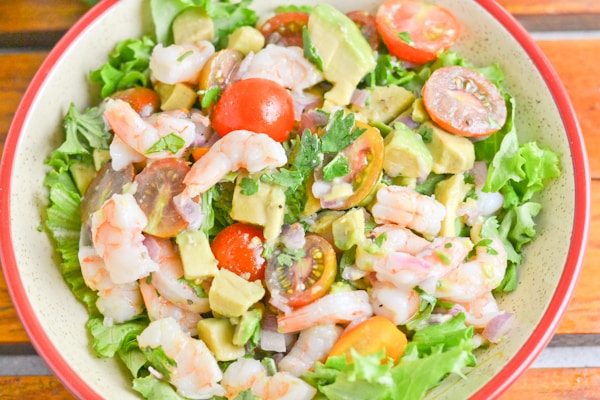 Shrimp, Avocado and Tomato Salad
Ingredients
¼ cup chopped red onion
Juice of 2 limes
1 tsp olive oil
Sea salt and freshly ground pepper to taste
1 lb jumbo cooked, peeled shrimp, chopped
12 cherry or grape tomatoes, halved (I used heirloom baby tomatoes)
1 medium avocado, halved, peeled, pitted and diced
1 tbsp chopped cilantro
Lettuce leaves
Instructions
In a large bowl, combine red onion, lime juice, olive oil, salt and pepper. Let marinate at least 5 minutes to combine flavor.
Add chopped shrimp and tomatoes; stir to combine. Gently add avocado and cilantro. Season with salt and pepper. Serve on a bed of lettuce leaves.
Enjoy!