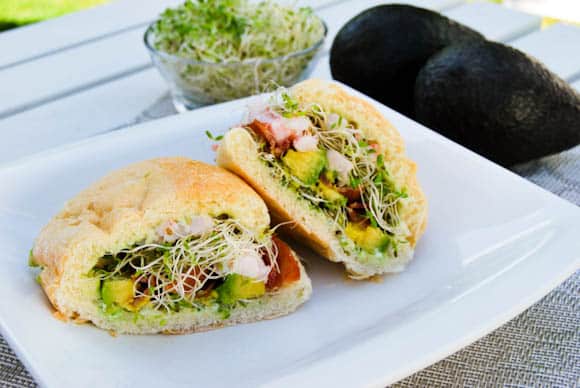 We seldom eat sandwiches at our house.  When we do, this sandwich is one of the few that our family loves to eat because it is very filling and easy to make. This sandwich is similar to one that my son would always order when he lived in Revelstoke, British Columbia.  The only difference is that I use Portuguese buns and wasabi mayo.  In my opinion, the spiciness of the wasabi mayo complements the taste of the shrimps.  The good thing about this sandwich is you may add or omit any ingredients to your taste.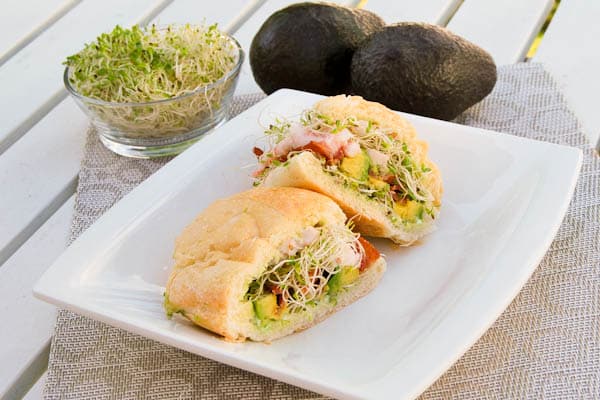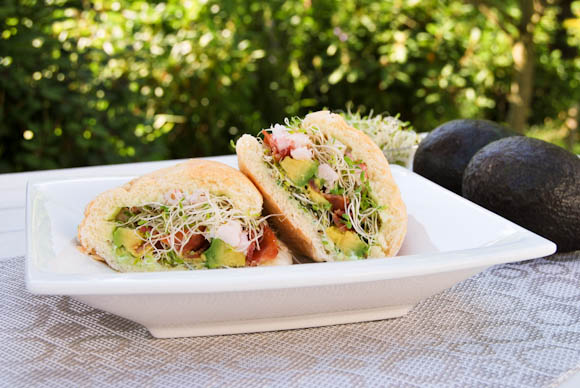 Shrimp, Bacon and Avocado Sandwich
Ingredients
4 pieces Portuguese buns
100g alfalfa sprouts
1 avocado, halved, peeled and sliced
500g bacon
200g cooked small shrimp
Wasabi mayonnaise or regular mayonnaise
Instructions
Pan fry the bacon until brown and crunchy (around 15 minutes).
Cut the bun in half and toast in the toaster oven for 5 minutes. Spread each half with mayonnaise.
Assemble the rest of the sandwich starting with a handful of alfalfa sprouts, 3 slices of avocado, 2 pieces of bacon and top with shrimp.
Serve and enjoy!