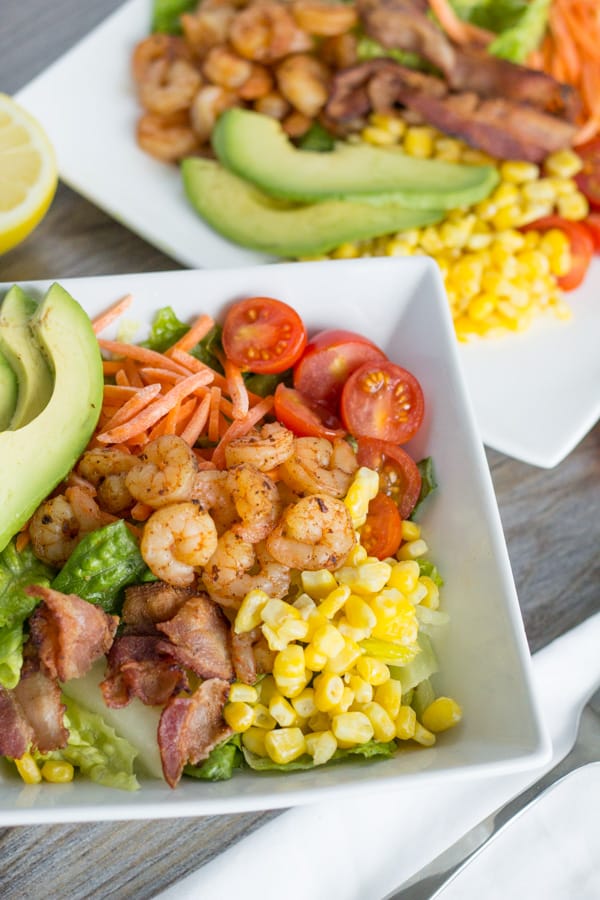 Summer is fast approaching and for me, there is nothing like a refreshing, light and healthy salad on a summer day, like this shrimp Cobb salad. I love shrimp and am always on the lookout for new ways to eat it. This particular recipe caught my attention because it's simple and healthy. The shrimp is first cooked and seasoned with pepper and paprika. The lettuce is tossed in a dressing of lemon, olive oil and mustard. Shredded carrots, corn, cherry tomatoes and avocado are added to the lettuce, dressing, bacon, and shrimp to create this delicious shrimp salad. Overall, I found this dish incredibly satisfying. Enjoy!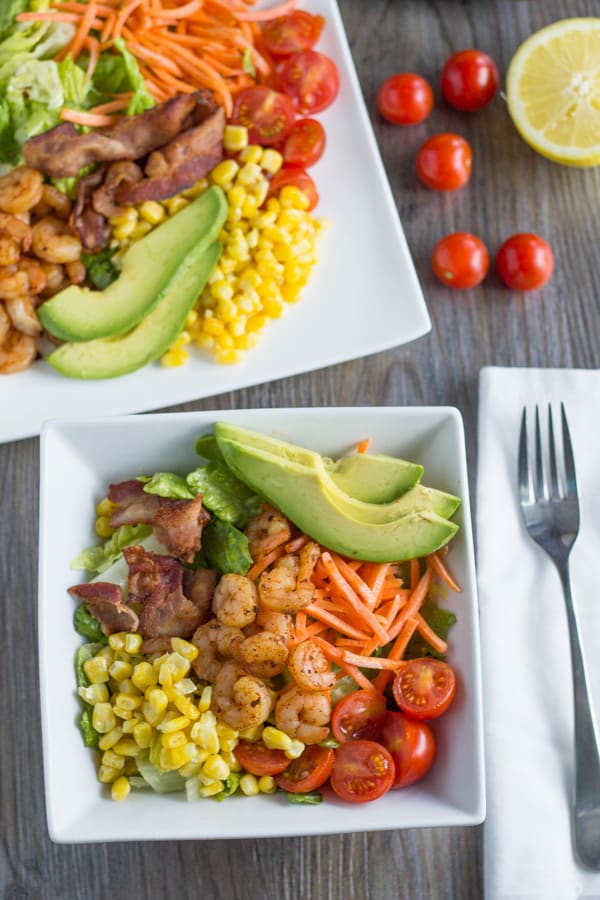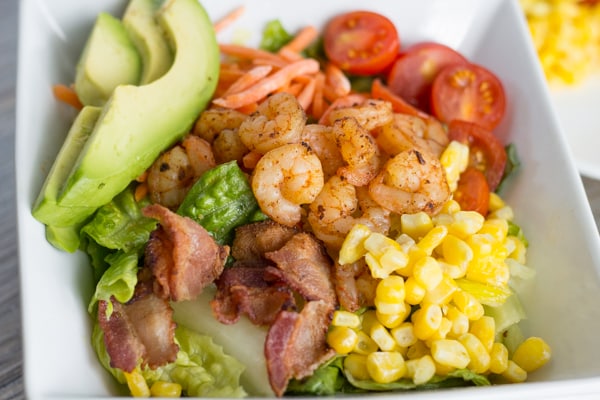 Shrimp Cobb Salad
Ingredients
4 slices of bacon
1 lbs shrimp, peeled and deveined
½ tsp paprika
Cooking spray
Salt and pepper to taste
2½ tbsp fresh lemon juice
1½ tbsp extra-virgin olive oil
½ tsp whole-grain Dijon mustard
1 (10-ounce) package romaine salad
2 cups cherry tomatoes, quartered or halved
1 cup shredded carrots (about 2 carrots)
1 cup frozen whole-kernel corn, thawed
1 ripe peeled avocado, cut into 8 wedges
Instructions
Heat a large skillet over medium heat. Cook the bacon until crisp. Remove the bacon from the skillet and wipe the skillet clean.
Season the shrimp with paprika and pepper. Coat the skillet with cooking spray. Heat the skillet to medium-high heat and add shrimp to the pan. Cook for 2 minutes on each side or until cooked through. Season with salt.
In a large bowl, combine lemon juice, olive oil, mustard and salt, stirring with a whisk. Add lettuce and toss to coat.
Arrange the salad by combining about ¼ of each of the lettuce mixture, cherry tomatoes, corn, bacon and avocado to make 4 servings. Serve and enjoy.