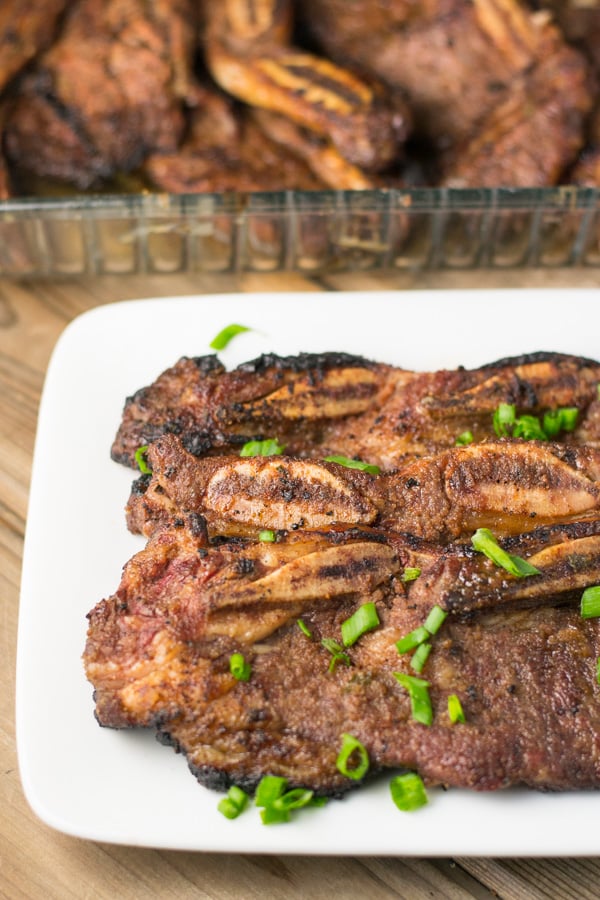 Father's day is coming up and what a better way to celebrate this special day than to have a barbecue with your loved ones. The weather has been nice and warm here in Vancouver so we have started using our charcoal grill about two weeks ago. We usually grill pork, beef short ribs and eggplant. Pork barbecue has been my family's favorite ever since we were in the Philippines while Korean style barbecue ribs was a recent addition. The first time I tried this Korean barbecue ribs recipe was at my sister's house. It was so good, I asked for the recipe so I can make it at home. My sister got the recipe from her Korean neighbor who served them these tasty barbecue ribs when they were invited to their house. In this recipe, the beef short ribs are marinated overnight in a thick mixture of sugar, soy sauce, onion powder, chopped green onions, garlic, black pepper and sesame oil. The onion powder gives this barbecue ribs its strong and distinct smell and taste. My family loves them so much, summertime barbecue is not complete without Korean barbecue ribs.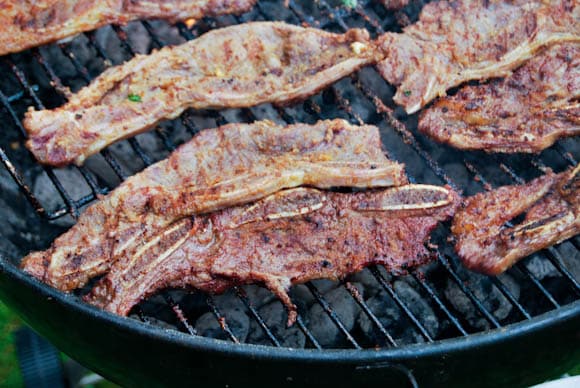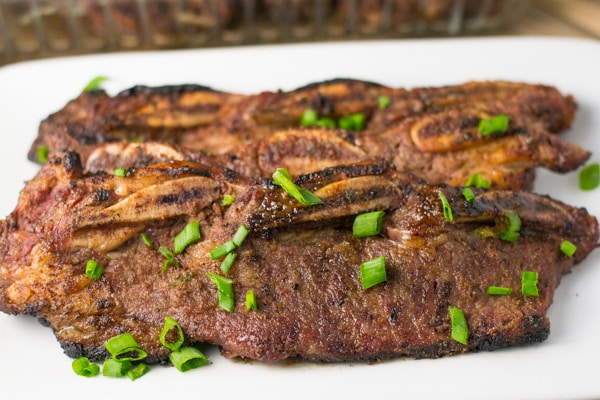 Korean Barbecue Ribs
Ingredients
2 lbs beef short ribs
½ cup white sugar
½ cup soy sauce
½ cup onion powder
½ cup chopped green onions
2 cloves garlic, chopped
1 tsp freshly ground black pepper
1 tbsp sesame oil
Instructions
In a bowl, combine all ingredients except short ribs.
Spread each piece of rib with the thick marinade and place in a shallow dish.
Cover with plastic wrap and refrigerate overnight.
Grill on medium heat until cooked, turning every few minutes on each side.
Enjoy!
Notes
Update:
You can enjoy these delicious ribs even during winter time by baking in preheated 350 degree F oven for 50 minutes, turning once midway through the cooking time.