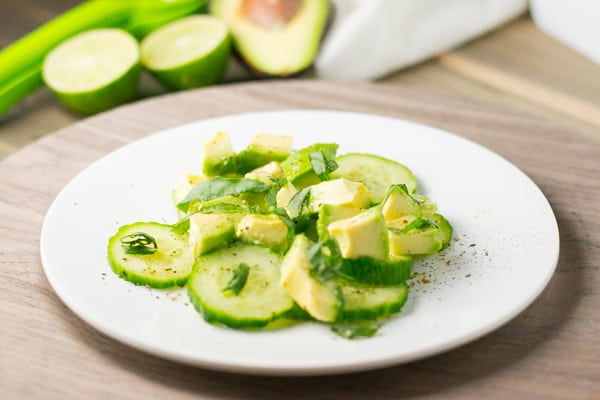 This simple avocado cucumber salad recipe was inspired from the magazine Bon Appetit.  It was featured in the magazine as one way of making use of avocado. I love the idea of combining the avocado with cucumber and simply dressing it up with lime juice and olive oil. I love the avocado for its soft and creamy texture and the cucumber for its clean and refreshing taste. This healthy salad is great to start the year after all the chocolates and sweets I consumed over the holidays. Enjoy!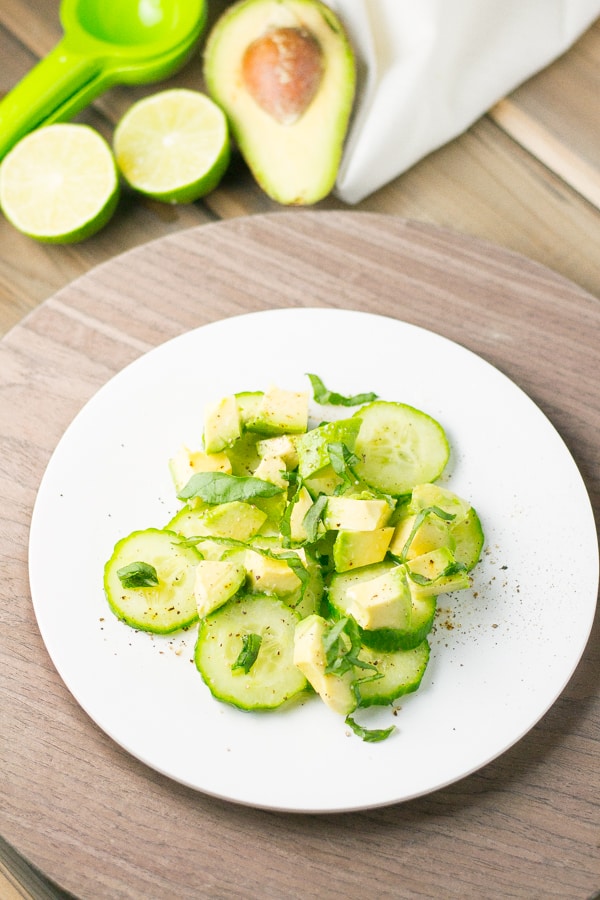 Simple Avocado Cucumber Salad
Ingredients
2 avocados, halved, pitted and cubed
1 English cucumber, sliced
2 tbsp fresh lime juice
2 tbsp olive oil
Salt and freshly ground pepper to taste
Bunch fresh basil, julienned
Instructions
In a big bowl, whisk together lime juice and olive oil. Season with salt and pepper.
Add cucumber and avocado; gently stir to blend. Serve garnished with fresh basil.
Enjoy!
Notes
Recipe inspired from: April 2014 issue of Bon Appetit.