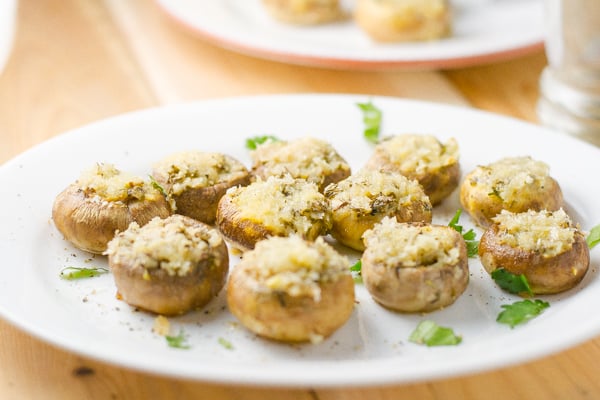 I stumbled upon this garlic roasted stuffed mushrooms recipe online and could not resist bookmarking it. Mushroom is a big favorite with my family and roasting them with garlic and thyme even sounds appetizing and healthy. I adapted the recipe by using what's in my pantry. Dried thyme and panko breadcrumbs replaced the fresh thyme and the regular breadcrumbs. These roasted garlic mushrooms look and taste earthly delicious. They are perfect to serve as an appetizer to any get together or party. Enjoy!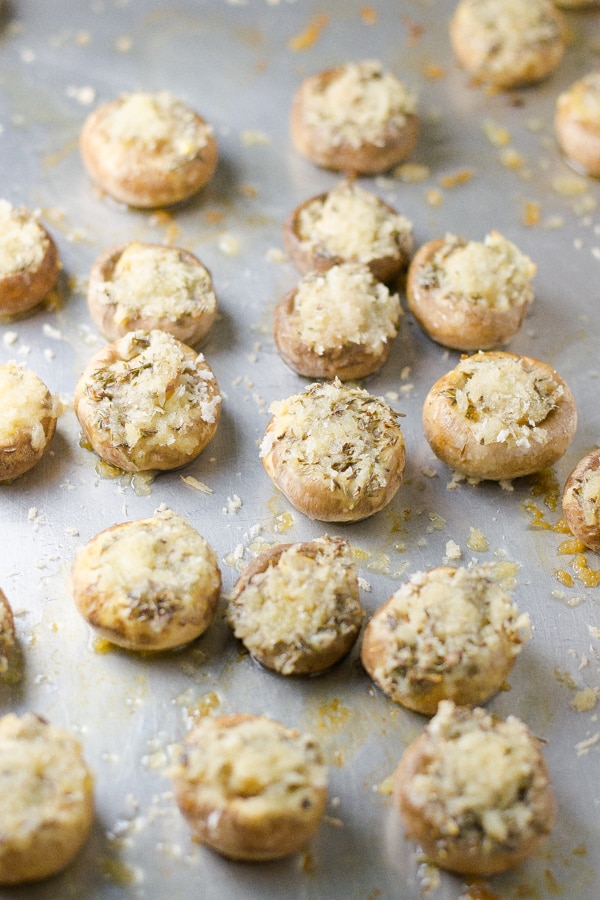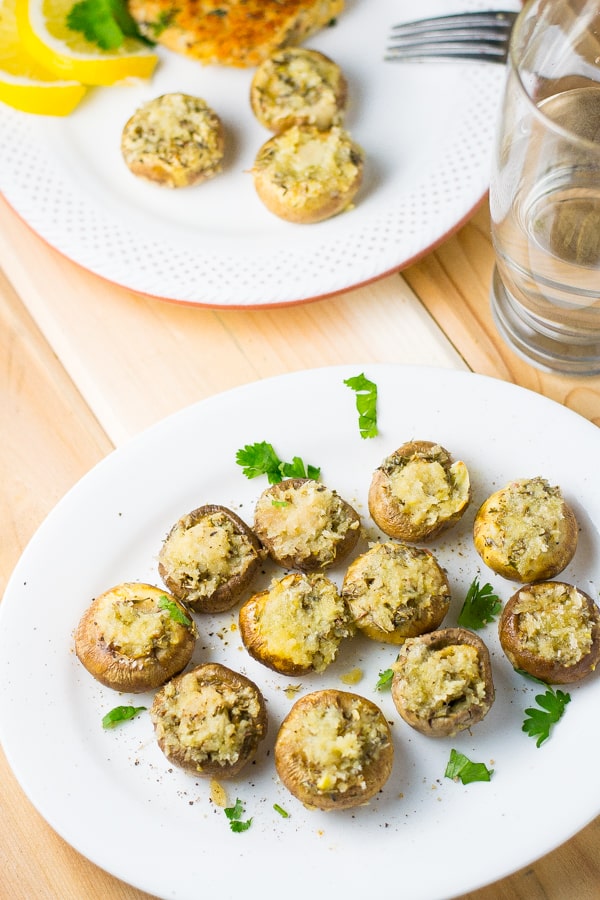 Garlic Roasted Stuffed Mushrooms
Ingredients
16 even-sized white mushrooms, stalks cut level
3 tbsp olive
¼ c unsalted butter, softened
3 cloves garlic, grated
2 tbsp fresh thyme (or 2 tsp dried), chopped
1½ tbsp lemon juice
Salt and freshly ground black pepper to taste
¼ c panko breadcrumbs
Instructions
Preheat oven to 400 degree F.
Heat oil in a skillet over medium high heat. Add mushrooms, cap-side down and brown for few seconds.
Arrange the mushrooms in a baking sheet with stalks facing upwards.
Mix together the butter, garlic, thyme, lemon juice and seasoning. Spoon garlic butter mixture onto each mushroom and then lightly press breadcrumbs on top. Roast in oven for 10 minutes.
Notes
Recipe source: recipesofthegoddessandgods on Facebook