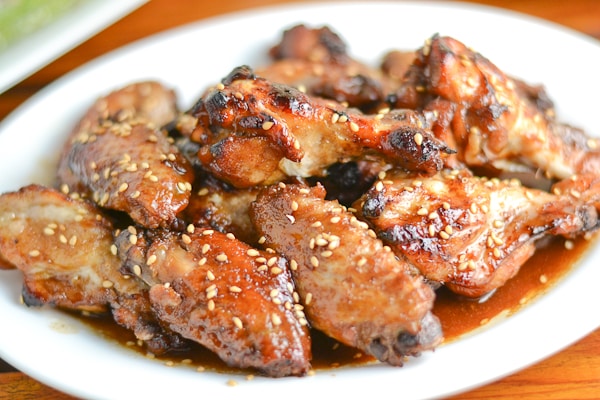 Last week, I came home after work still undecided what to do with the chicken wings I bought. My family loves fried chicken wings but I was feeling tired and lazy that day. I wanted something easy and did not require frying. I found this perfect recipe that not only looked delicious but made use of a slow cooker as well. The chicken wings were slowly cooked in a sauce that consisted of familiar and easily accessible ingredients. They were cooked and ready to eat after 2 hours and 30 minutes. I prefer darker and crispier wings so I broiled them in the oven for 2 minutes on each side and then ate them with the sauce. They were really good and very tasty. My family did not even complain that they were not fried. Enjoy!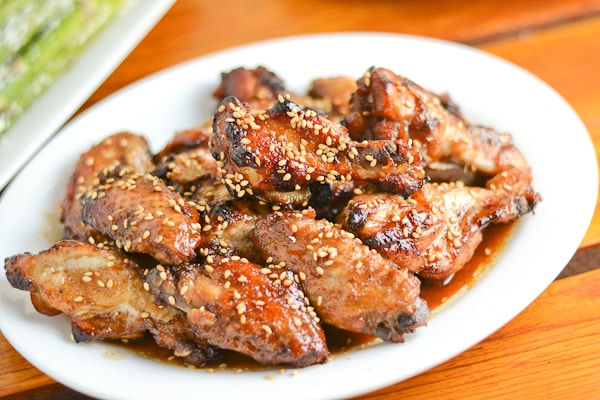 Slow Cooker Sticky Chicken Wings
Ingredients
2.5 lbs chicken wings, a mixture of drummettes and wingettes
2 tbsp cornstarch
Sesame seeds
For the sauce
⅓ cup soy sauce
⅓ cup balsamic vinegar
⅓ cup brown sugar
¼ cup honey
1 tsp Sriracha or more to taste
1 tsp ginger powder
1 tsp garlic powder
1 tsp onion powder
Instructions
In a large bowl, prepare sauce by whisking together soy sauce, balsamic vinegar, brown sugar, honey, Sriracha, ginger, garlic and onion powder.
Place wings in slow cooker. Pour sauce and using a spoon, gently toss to combine. Cover and cook on low for 3-4 hours or on high for 1-2 hours.
In a small bowl, whisk cornstarch in 2 tablespoons water; stir into the slow cooker. Cover and cook on high for another 30 minutes. Serve with the sauce. Alternately, for dark and crispier wings, place chicken pieces in a single layer on a rack set on a baking pan. Broil for 2-3 minutes, turn wings over and broil the other side for another 2 minutes. Transfer to a serving plate, pour some sauce over and sprinkle with sesame seeds.
Serve and enjoy!