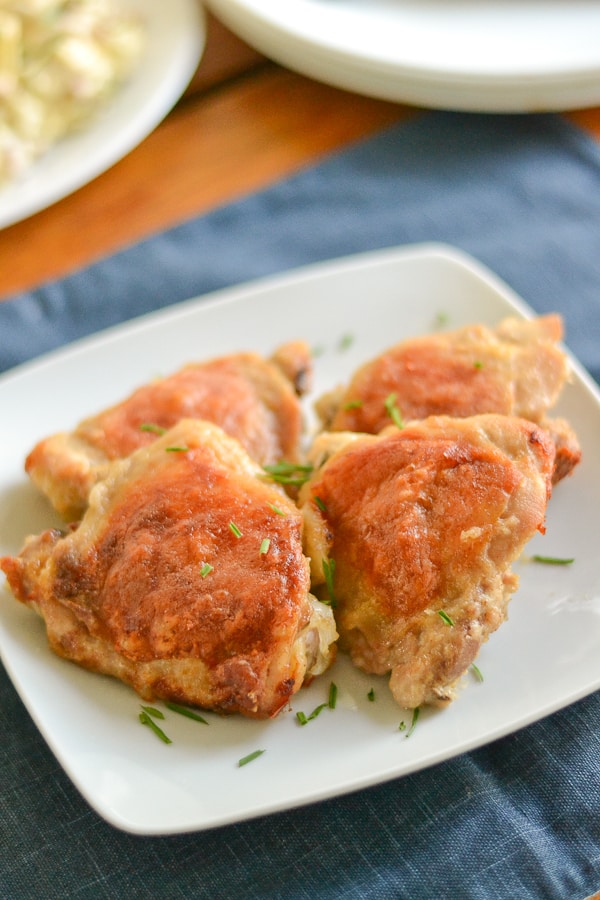 My family loves fried chicken, especially my mom's recipe. Her recipe consists of chicken pieces marinated overnight in a mixture of calamansi juice (calamondin), soy sauce, sugar and 7-up and then fried. Along with pancit (noodles), her fried chicken was the popular dish to serve during birthdays and holidays.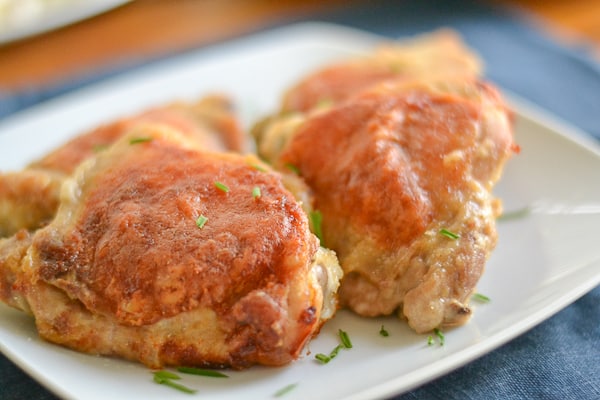 This recipe is a healthier version of fried chicken; the chicken pieces are baked and not fried. Although it does not have the same crunchiness of fried chicken, these oven- fried pieces taste as good. One caution though is not to over bake the chicken otherwise it will come out dry. And of course these oven-fried chicken pieces taste better when they are eaten hot and fresh from the oven. Enjoy!

Oven-Fried Chicken
Ingredients
¼ cup butter or margarine
½ cup all-purpose flour
1 teaspoon paprika
½ teaspoon salt
¼ teaspoon pepper
3 lbs chicken parts (I used a mixture of thighs and legs)
Instructions
Heat oven to 425°F. Melt butter in 13x9-inch pan in oven.
In shallow dish, mix flour, paprika, salt and pepper. Coat chicken with flour mixture. Place chicken, skin sides down, in pan.
Bake uncovered 30 minutes. Turn chicken; bake about 30 minutes longer or until juice is clear when thickest part is cut to bone (170°F for breasts; 180°F for thighs and legs).
Notes
Recipe source: Betty Crocker