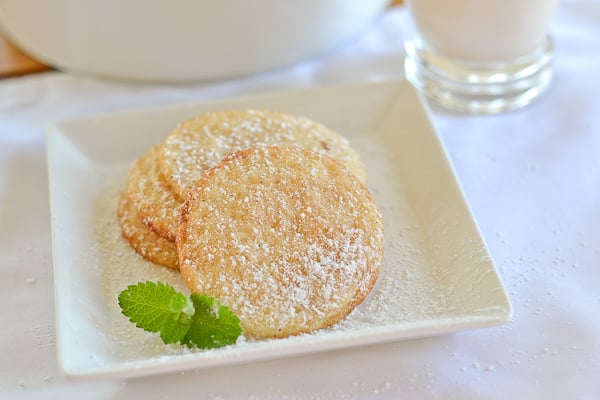 These snickerdoodles a.k.a cinnamon sugar cookies may look plain and ordinary but they really taste irresistibly good. The original snickerdoodles recipe uses cream of tartar and baking soda as leavening agents but this recipe uses baking powder instead. The cookie dough was chilled first for easy handling. It was then shaped into small balls, rolled in cinnamon sugar mixture and then baked for 6-8 minutes, depending on the oven and how crispy you want your cookies to be. They turned out soft and chewy on the inside and crispy on the outside, the way our family like our cookies. They can't get enough of these wonderful treats. Indulge!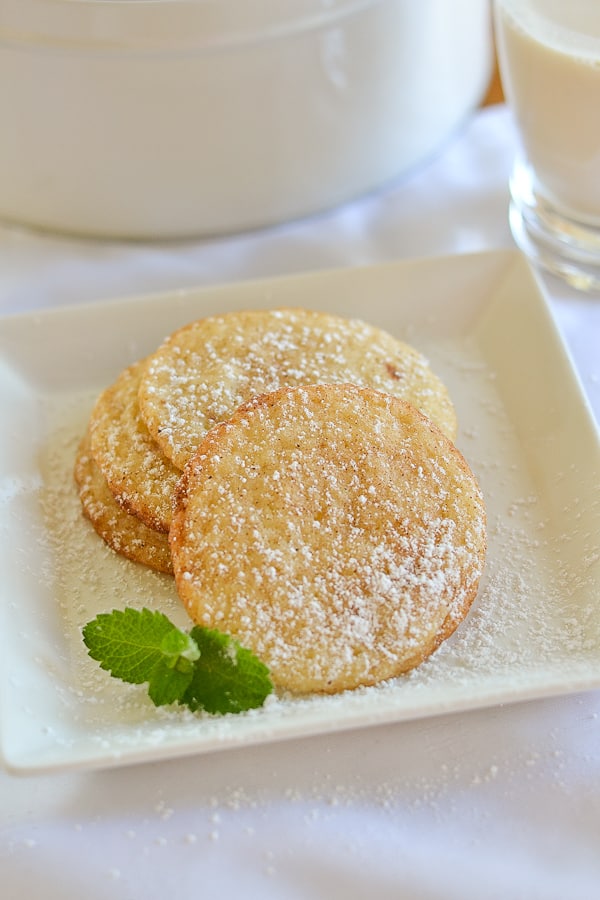 Snickerdoodles
Ingredients
2¾ cups (360 grams) all purpose flour
½ teaspoon salt
2 teaspoons baking powder
1 cup (227 grams) unsalted butter, room temperature
1½ cups (300 grams) granulated white sugar
2 large eggs
1 teaspoon pure vanilla
Coating:
⅓ cup (66 grams) granulated white sugar
2 teaspoons ground cinnamon
Instructions
In a large bowl whisk together the flour, salt, and baking powder.
In the bowl of your electric mixer (or with a hand mixer), beat the butter and sugar until smooth (about 2 to 3 minutes). Add the eggs, one at a time, beating well after each addition. Scrape down the sides of the bowl. Beat in the vanilla extract. Add the flour mixture and beat until you have a smooth dough. If the dough is soft, cover and refrigerate until firm (about one to two hours).
Preheat oven to 400 degrees F (190 degrees C) and place rack in the center of the oven. Line two (I used three) baking sheets with parchment paper.
Shape the dough into 1 inch (2.5 cm) round balls.
In a large shallow bowl mix together the sugar and cinnamon.
Roll the balls of dough in the cinnamon sugar and place on the prepared pan, spacing about 2 inches (5 cm) apart. Then, using the bottom of a glass, gently flatten each cookie to about ½ inch (1.5 cm) thick.
Bake the cookies for about 6-8 minutes, or until they are light golden brown and firm around the edges. The centers of the cookies will still be a little soft. Remove from oven and place on a wire rack to cool.
Can store in an airtight container, at room temperature, for about 10 - 14 days.