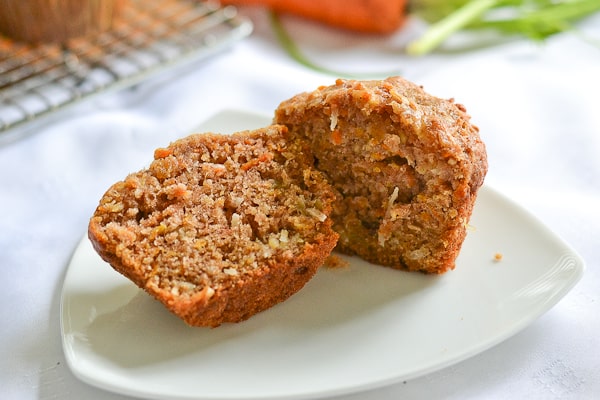 I still have some of the carrots that my cousin gave me so I searched online for a recipe that will make use of this healthy, organic vegetable. I found this muffin recipe that not only has carrots as one of the ingredients but also uses a little bit of everything. It uses shredded coconut, raisins, apple, crushed pineapple and nuts. My husband who only eats blueberry muffins loves this muffin. My family had this for breakfast, snack or anytime they were hungry. It was satisfyingly good. Enjoy!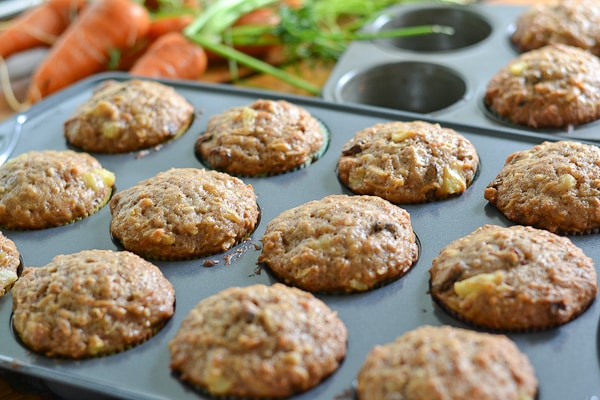 Morning Glory Muffins
Ingredients
2¼ cups all-purpose flour
1¼ cups sugar
1 tbsp ground cinnamon
2 tsp baking soda
½ tsp salt
½ cup shredded, sweetened coconut
¾ cup raisins
1 large apple, peeled, cored and grated
1 cup crushed pineapple, drained
2 cups grated carrots
½ cup chopped pecans or walnuts (optional)
3 large eggs
⅔ cup vegetable oil
1 tsp vanilla extract
Instructions
Position a rack in the lower third of the oven and preheat to 350° F. Place muffin liners in tin; set aside.
Sift or whisk together sugar, flour, cinnamon, baking soda, and salt into a large bowl. Add the coconut, raisins, apple, pineapple, carrots, and nuts, if using. Stir to combine.
In a separate bowl, whisk eggs with oil and vanilla. Pour into the bowl with the dry ingredients; blend well.
Spoon the batter into muffin tins, filling each to the brim. Bake for 25 minutes or until a toothpick inserted into the middle comes out clean. Cool muffins in the pan for 10 minutes, then turn out onto a rack to finish cooling.