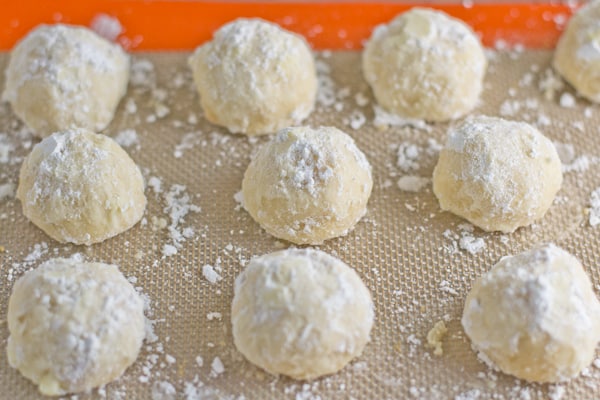 The weekend was quite busy but I was able to make some time to make these snowball cookies that my co-worker has been raving about.  Although the recipe I found online was short and simple, there were a couple of  changes  that I made.  First, the dough came out too soft to handle so I had to chill it in the fridge for few minutes. Then, the original recipe requires 7-8 minutes of baking time but mine came out uncooked so I had to add more baking time. Other than that, the cookies came out really well and not overly sweet. The texture and taste of these cookies remind me of another cookie that I shared before, the almond crescent cookies. My husband and I enjoyed each melt-in-your-mouth bite of this snowball cookie with a cup of tea. Indulge!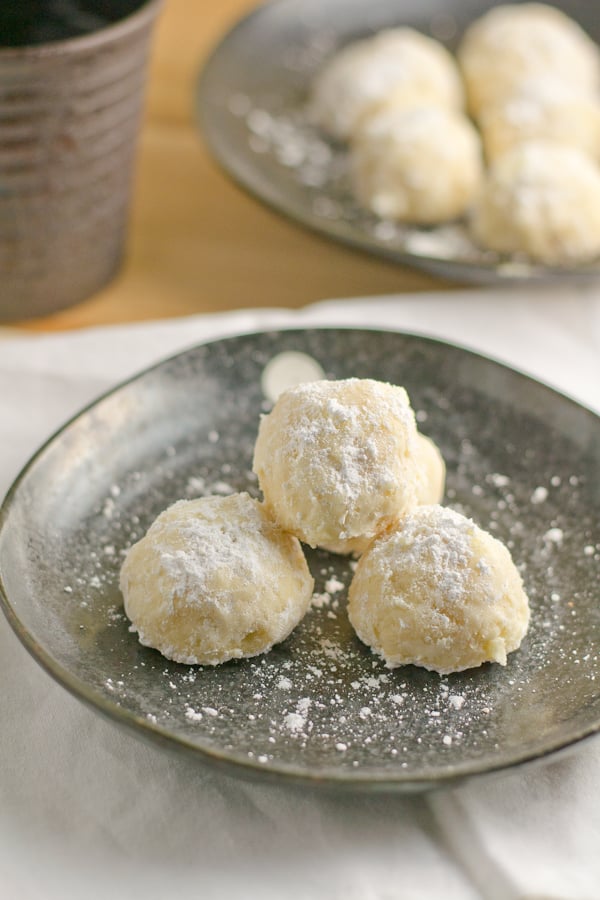 Snowball Cookies
Ingredients
1 cup unsalted butter, softened
½ cup powdered sugar
1 tsp vanilla
2 cup flour
¼ tsp salt
Powdered sugar for rolling
Instructions
Preheat oven to 375 degrees F. Line cookie sheet with parchment paper.
Mix butter with ½ cup powdered sugar and vanilla with electric mixer until fluffy. Add flour and salt until dough comes together. If dough is too soft, chill so that it can be worked with your hands.
Roll 1 tablespoon of dough into balls and place onto cookie sheet. Bake for 12-15 minutes, or until bottoms are golden. Baking time may vary, depending on the size of cookies and your oven.
Fill a small bowl with powdered sugar. While still warm, roll each ball in sugar until covered. Let cool completely on rack.
Once cooled, roll cookies in powdered sugar once more.