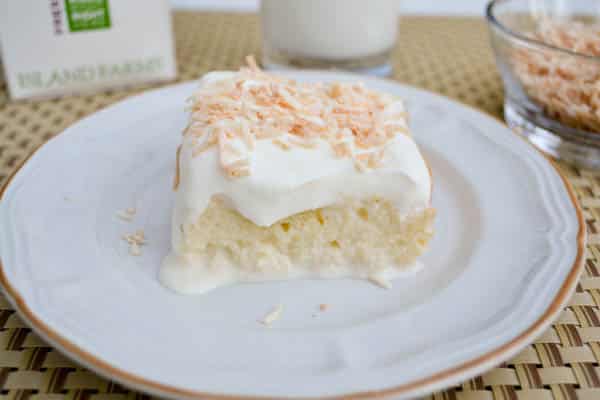 It's Thanksgiving long weekend here in Canada. For my family, this means getting together with relatives and eating together. This year, we are having Thanksgiving at my cousin's house. It's a potluck, so we are all tasked with bringing in a dish or two. By request, I am bringing my oyster cake dish and arroz caldo for the kids. In addition, I was thinking about a dessert dish that I could bring, so I decided to make Tres Leches cake.
My son who lives in Calgary gave me the idea to make this dessert. He raved about this delicious cake when he ate it at a Brazilian restaurant. After he described it, I immediately searched for recipes. I usually do not make cakes, but I had to make an exception for this particular one.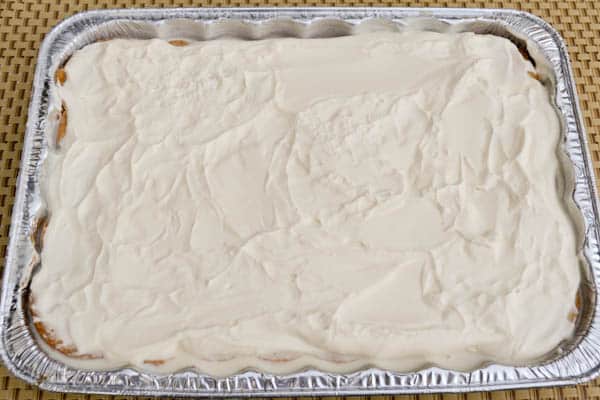 Tres leches cake is a Latin American dessert that consists of a cake base that is soaked in three types of milk – evaporated milk, condensed milk and whole milk. It is then topped with whipped cream and in some variations, fruit. The result is a rich and deliciously moist cake. I will be bringing this cake to our potluck and I am sure it will be a hit!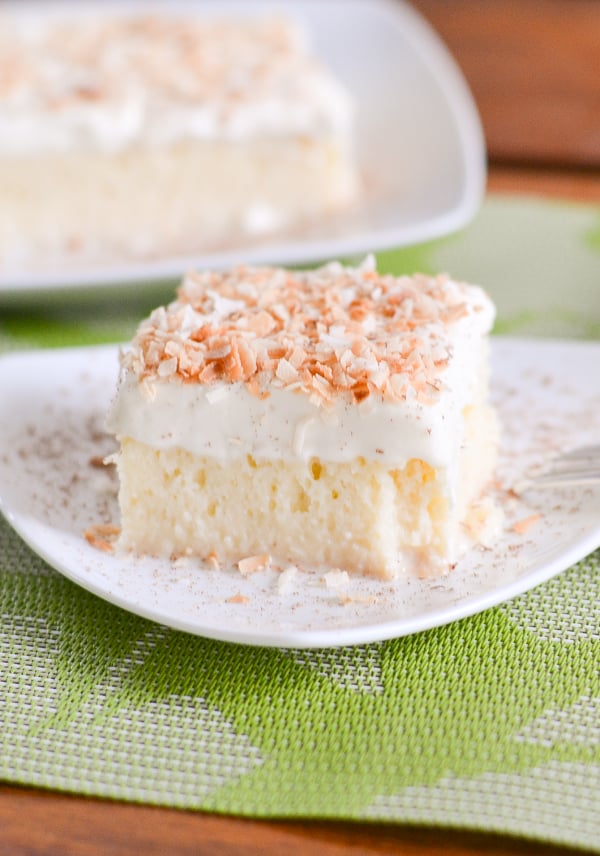 Tres Leches Cake
Ingredients
Cake
1 ½ cups all-purpose flour
1 teaspoon baking powder
½ cup unsalted butter, left at room temperature for an hour and cubed
1 cup white sugar
5 eggs
½ teaspoon vanilla extract
Filling
1 cup whole milk
1 (300ml) can sweetened condensed milk
1 (370ml) evaporated milk
Topping
1 ½ cups heavy whipping cream
1 cup white sugar
1 teaspoon vanilla extract
Instructions
Preheat oven to 350°F. Grease and flour one 9X13 inch baking pan.
Sift flour and baking powder together. Set aside.
Using a hand mixer, beat butter and sugar until light and fluffy. Beat in eggs one at a time, then beat in ½ teaspoon vanilla.
On low speed, add the flour mixture into the butter mixture ¼ cup at a time, beat until combined. Pour batter evenly on prepared pan.
Bake for 25-30 minutes or until toothpick inserted in the center comes out clean. Let the cake cool completely. Pierce cake several times with a fork.
Combine the whole milk, condensed milk and evaporated milk together. Pour over the top of the cooled cake.
Beat whipping cream with 1 cup sugar and 1 teaspoon vanilla until peaks form. Spread over the top of cake. Cover and refrigerate for at least an hour.
Top with toasted coconut flakes. To make toasted coconut flakes, spread sweetened shredded or flaked coconut on a baking sheet and bake, stirring frequently until golden (about 5-7 minutes at 350 °F)
Serve and enjoy!