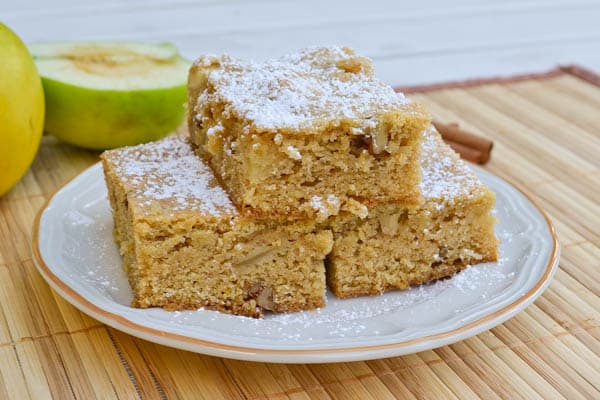 I was thinking of what snack to bring to work for treat day, something in season and easy to make. It's apple season, so why not make something with apples? A recipe that really caught my eye was these apple brownies. It consists of apples, cinnamon and pecans. Apples and cinnamon, what is it about this combo that makes it so yummy whenever they are added in any dish?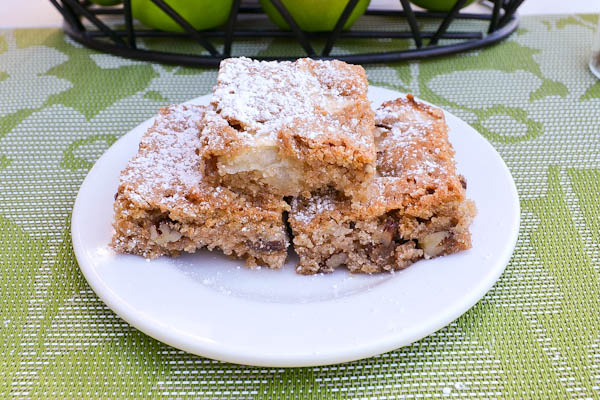 The recipe calls for 2 cups of sugar but I reduced it to 1 ½ cups. Baking time may vary. It depends on the oven and the kind of baking pan you use. The original recipe's baking time calls for 35-40 minutes. I used store bought aluminum 9X13 inch pan and it took 55 minutes for me to get the right consistency I want for my brownies. Make sure to use your discretion and start with 35 minutes and keep checking with a toothpick.
This snack or dessert tastes good even with the reduced sugar.  I love the taste of the baked apples and the crunchiness of the pecans.  I took some to work the next day and shared it with some co-workers. Everybody agrees that it would be a great snack to bring for treat day 🙂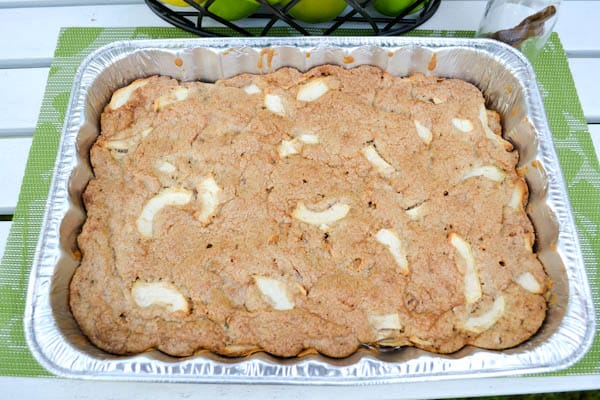 Apple Brownies
Ingredients
1 cup unsalted butter
½ teaspoon salt
1 ½ cup sugar
2 eggs, beaten
2 cups flour
1 teaspoon baking powder
1 teaspoon baking soda
1 teaspoon cinnamon
2 cups peeled,cored,sliced granny smith apples
½ cup chopped pecans or walnuts
Instructions
Preheat oven to 325°F. Grease a 9 X13 inch baking pan.
Cream together butter, salt and sugar. Beat in eggs.
Add flour, baking powder, baking soda and cinnamon; mix well.
Fold in apple slices and nuts. Mixture is quite thick.
Spread evenly in pan and bake for 50-55 minutes or until toothpick inserted in the center comes out clean.
Serve warm with vanilla ice cream or frozen yogurt.
Enjoy!
Notes
This recipe is adapted from "The Best of Bridge Series"