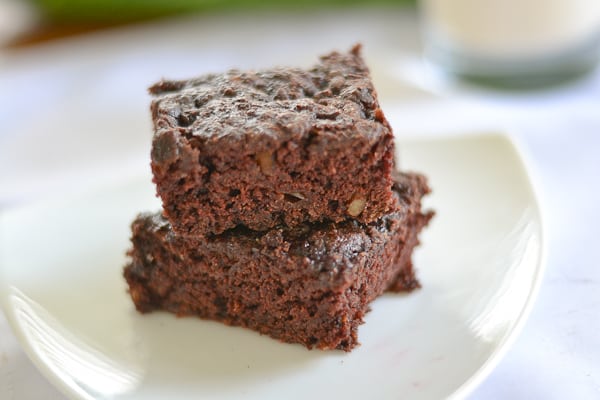 It's that time of the year when I enjoy the bounty of fruits and herbs from my garden. I love picking and eating ripe blueberries and strawberries while watering them. This year, my pear tree produces an abundant of fruit and I can't wait for them to get ripe and to bite into its sweet and juicy flesh. I don't have many vegetables in my garden but I am lucky to have a cousin who has a huge vegetable garden.  Every summer, she is kind enough to give me some snow peas, kale and zucchini.  Her zucchinis are so huge; I was able to use some for soups and the rest to make zucchini brownies. The recipe I found was short, simple and easy to make. At first, I thought the batter was a bit dry but folding in the shredded zucchini added moisture to it. In the original recipe, the brownies are topped with chocolate frosting but to cut down on fat and sugar, I decided to skip this step. After all, the brownies are good as is. They are delicious!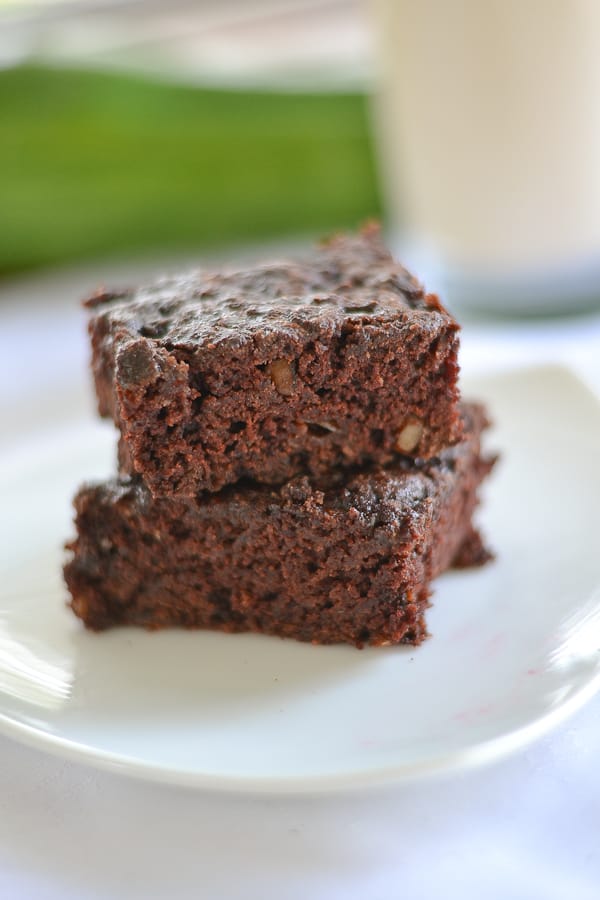 Zucchini Brownies
Ingredients
½ cup vegetable oil
1½ cups sugar
2 teaspoons vanilla extract
2 cups all-purpose flour
½ cup unsweetened cocoa powder
1½ teaspoons baking soda
1 teaspoon salt
2 cups shredded zucchini
½ cup chopped walnuts
Instructions
Preheat oven to 350 ° F. Grease and flour a 9X13 inch baking pan.
In a large bowl, mix together the oil, sugar and vanilla until well blended.
Combine the flour, cocoa, baking soda and salt; stir into the sugar mixture.
Fold in the zucchini and walnuts. Spread evenly into the prepared pan.
Bake for 25 to 30 minutes or until brownies spring back when gently touched. Let cool completely before cutting into squares.
Serve and enjoy!