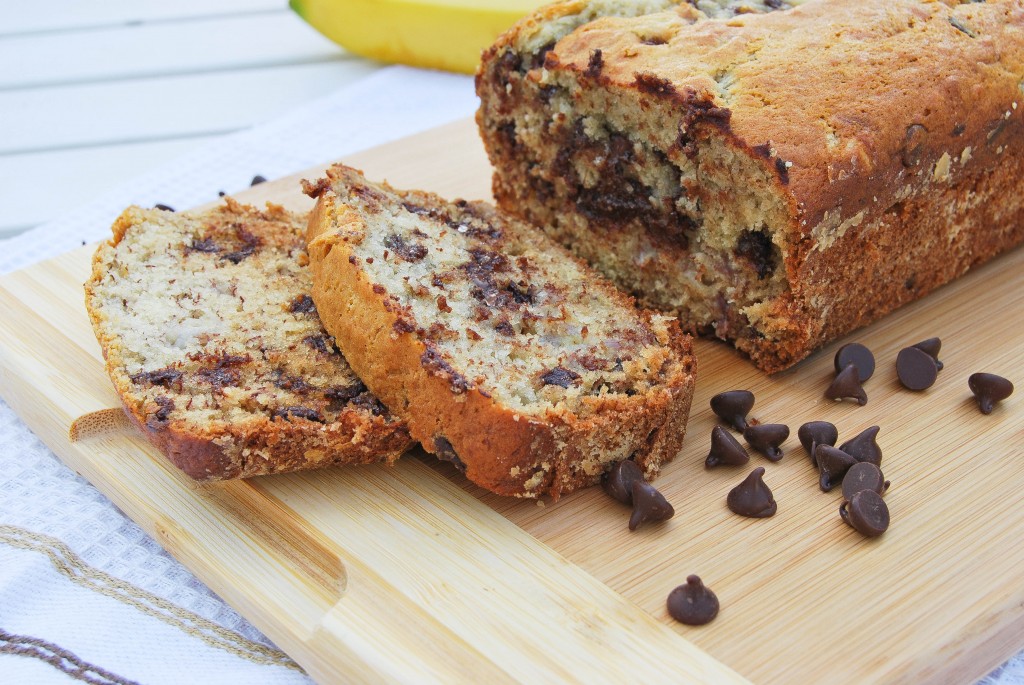 A slice of chocolate chip banana bread will bring a smile to anybody's face, kids and adults alike. The year-round availability of bananas make it a very popular ingredient not only for baking but also for smoothies.
This banana bread recipe puts a twist to a classic favorite. The banana bread is moist and delectable and adding chocolate chips just makes it that much better!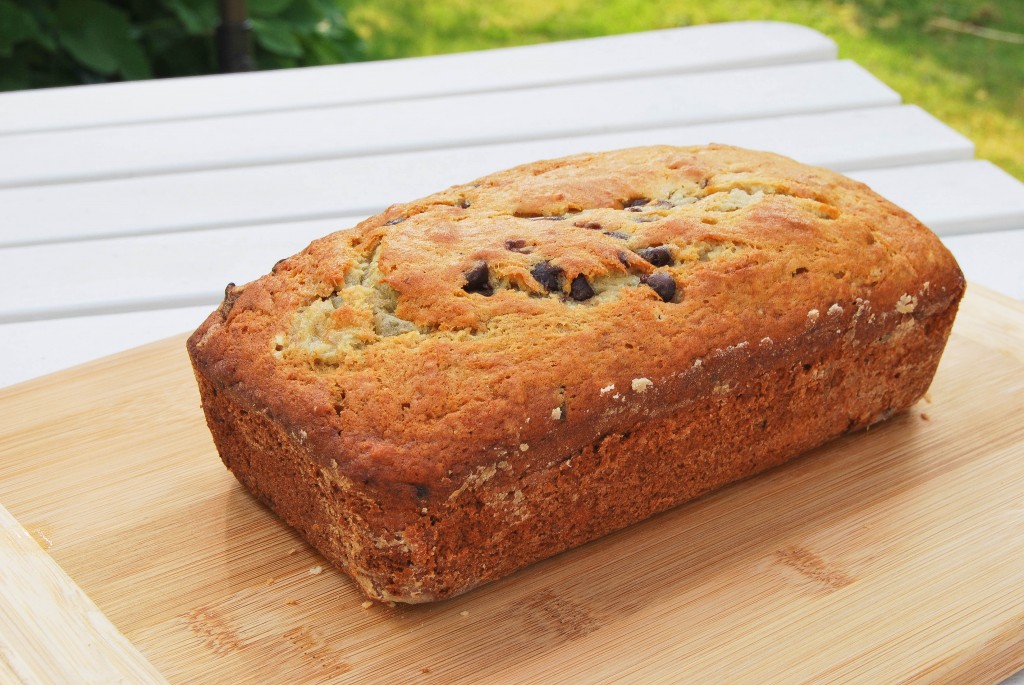 Chocolate Chip Banana Bread
Ingredients
3 large ripe bananas
¾ cup white sugar
1 egg
1 teaspoon baking soda
1 teaspoon baking powder
½ teaspoon salt
1½ cups all purpose flour, sifted
1/3 cup melted butter
2/3 cup chocolate chips
Instructions
Preheat oven to 375°F.
Mash bananas in a large mixing bowl. Stir in sugar and slightly beaten egg.
Add the rest of the ingredients and stir until well blended.
Pour mixture into a greased 9in X 5in pan.
Bake for 40- 50 minutes or until a toothpick inserted in the center comes out clean.
Let cool for 10 minutes before removing from pan. Serve and enjoy!
http://salu-salo.com/chocolate-chip-banana-bread/