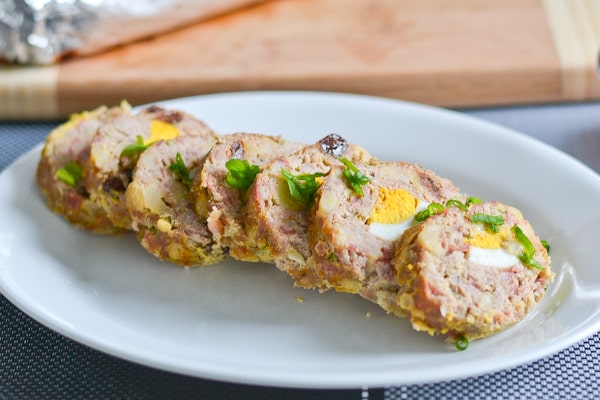 It is three days before Christmas, and it reminds me of Christmas time in the Philippines. There are some Christmas traditions that I truly miss.  I miss the simbang gabi (morning mass) that I used to go to for nine mornings. I miss all the good foods that we usually have at this time of the year. Some of my favorites are bibingka, puto bumbong, leche flan, baked ham and embutido.
Embutido is made of ground pork mixed with chorizo, relish, eggs, onions and breadcrumbs. It is wrapped with foil and then either steamed or baked. Filipinos love to serve this dish on Christmas Eve or Noche Buena.
Happy holidays everyone!