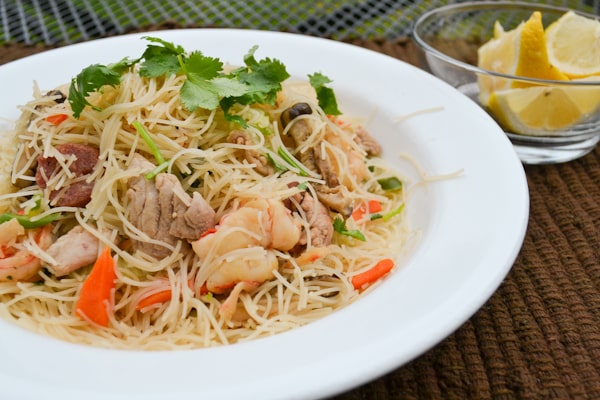 My mom turned 85 on Friday. Although she is a Canadian citizen, she opted to live in the Philippines because of the warm weather and familiar surroundings. I was able to talk to her and I am glad she is happy and doing well :). To celebrate her birthday, I cooked pancit bihon on the weekend.
Pancit bihon is a popular Filipino noodle dish that was introduced by the Chinese. It consists of meat and vegetables sautéed with rice noodles and flavored with soy sauce or fish sauce. Meat that are commonly used are pork or chicken, shrimp and/or Chinese sausage. Some vegetables that may be used are carrots, cabbage, green beans, celery and dried Chinese mushrooms.
Pancit bihon is commonly served on any Filipino or Chinese birthday celebration. It is a belief that noodles symbolize long life hence a person should eat noodles on his/her birthday.