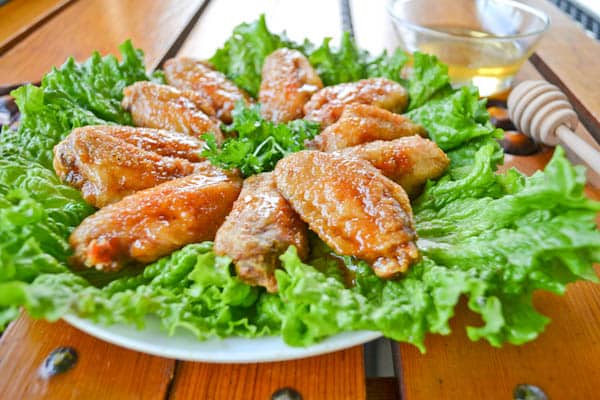 It is the Remembrance Day long weekend. I am quite happy to have a 4 day weekend. The weather is cooperating; it is cold but the sun is shining, so I was able to take some good pictures outside. It is also my oldest son's birthday and my youngest son is coming home :). The only one missing is my son in Calgary :(. I was thinking of what to cook for them and I remember their favorite dish, fried honey garlic chicken wings.
A while ago, I shared my recipe of a healthier version: Baked Honey Garlic Chicken Wings. Considering  it has become one of the most popular recipes on the blog, I decided to share the fried version. My honey garlic chicken wings are first seasoned with salt and rolled in flour. It is then fried and tossed in a honey garlic sauce. The result is crispy, sweet, sticky delicious chicken wings; so easy to make and everyone's favorite.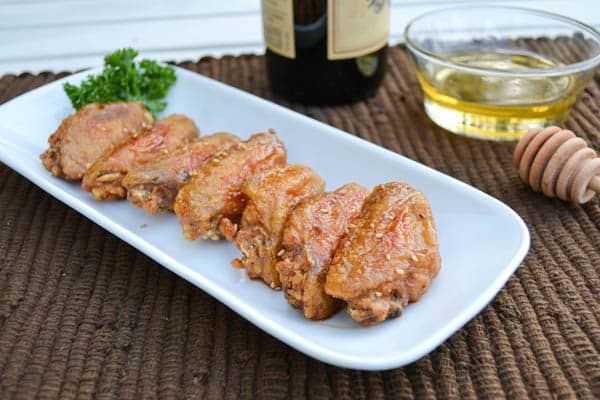 Honey Garlic Chicken Wings
Ingredients
3 lbs chicken wings
1 teaspoon seasoning salt
¼ cup flour
¼ cup honey
¼ cup soy sauce
1 teaspoon garlic powder
Vegetable oil for frying
Instructions
Combine honey, soy sauce and garlic powder in a saucepan. Stir and let it boil. Remove from heat and set aside.
Prepare chicken wings by removing tips and then cutting apart at joint. Season with seasoning salt.
Roll each piece in flour and deep fry in heated oil until wings turn golden brown, around 4 minutes on each side. Drain on paper towel.
In a large bowl, toss wings with the honey garlic sauce. Transfer to a serving plate.