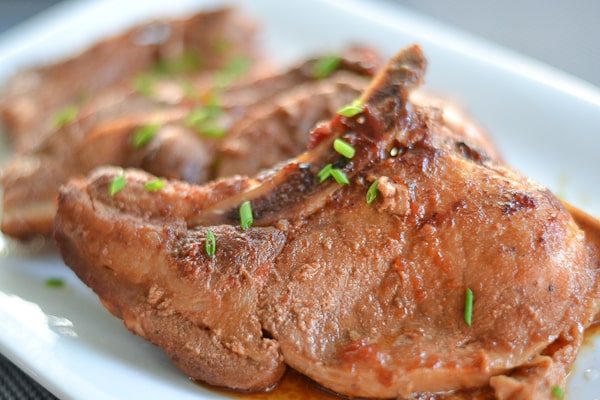 I was planning to make fried pork chops the other day but I got lazy, so instead I made this easy Asian-style pork chop I found on pinterest. The cooked pork chops taste amazing and fall off the bone tender. The recipe uses ingredients that are normally found in your pantry and fridge. The pork chops were slowly cooked in a mixture of ketchup, soy sauce, brown sugar, garlic and ground pepper in the crock pot for five hours. After five hours and minimum effort on my part, I was able to have a delicious and tasty dinner for my family.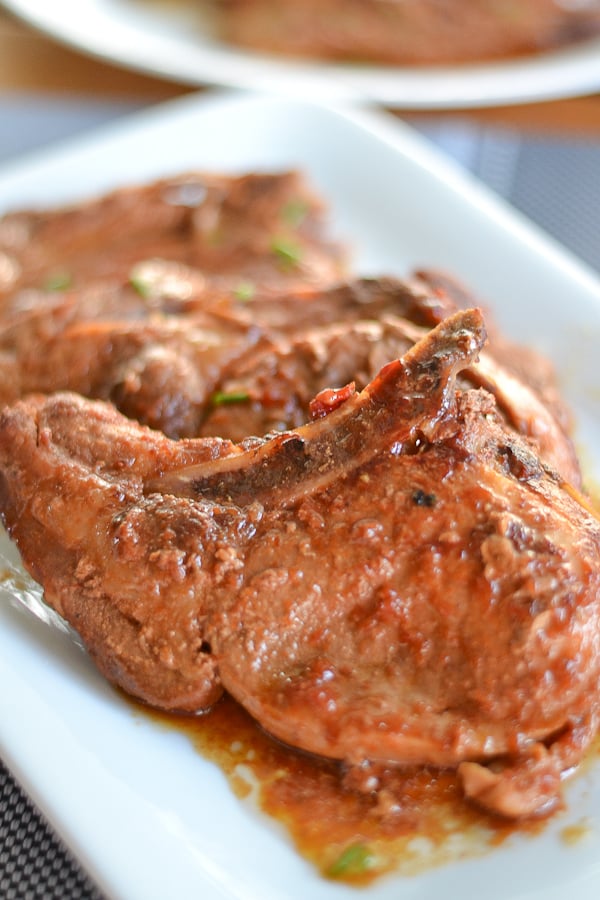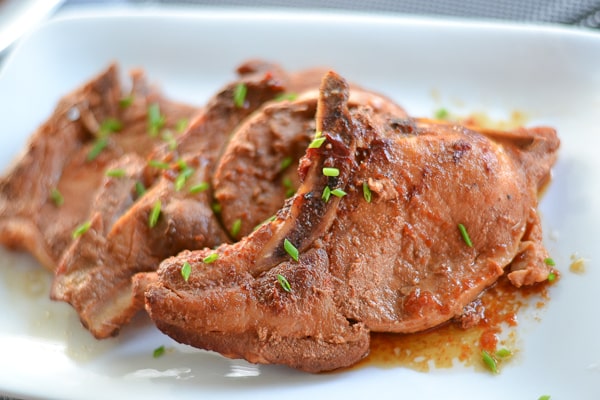 Asian Style Crock Pot Pork Chops
Ingredients
8 (1.324 kg/ 3 lbs) bone-in pork chops
½ cup ketchup
½ cup soy sauce
½ cup light brown sugar
2 cloves garlic, minced
½ tsp freshly ground pepper
Instructions
Place the pork chops in the crock pot.
In a bowl, mix together ketchup, soy sauce, brown sugar, garlic and freshly ground pepper; pour over the chops.
Cook on low setting for 5 hours or until the chops are tender and moist.
Serve and enjoy!
Notes
Recipe source unknown