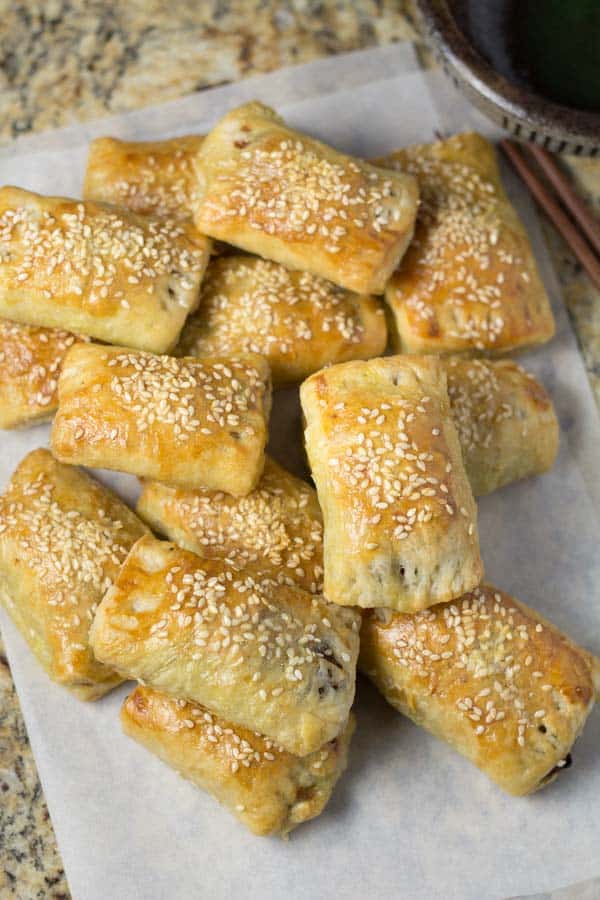 Last week, I shared a recipe for Char Siu, which is a Chinese style barbecue pork. I used that dish to make this delicious Chinese BBQ pork pastry. These BBQ pork puff pastries are what you would see at a dim sum restaurant. It's one of our family's favorites to order when eating dim sum. In this recipe, I used homemade bbq pork, but store bought bbq pork will work great. Char Siu can be bought at any Chinese supermarket usually in the cooked food section. These delicious and flaky pastries are surprisingly easy to make. I used store-bought puff pastry for convenience.  The BBQ roast pork were first diced and then stir fried with yellow onions, hoisin sauce and other flavorings. Then, the pastries are filled with the pork mixture. After rolling the pork filled pastries into little pillows, they are baked in the oven until golden and crispy. Enjoy!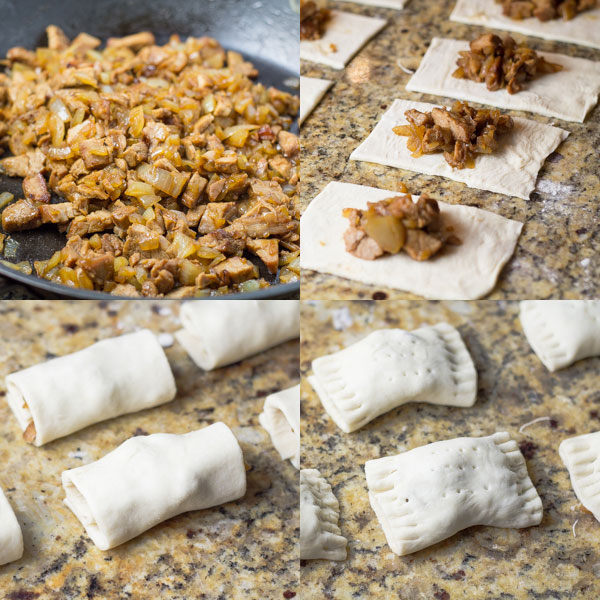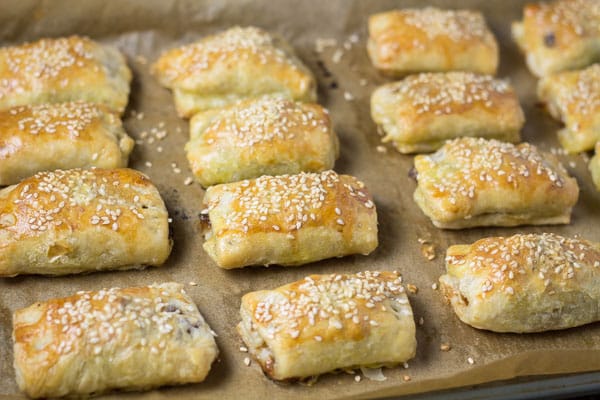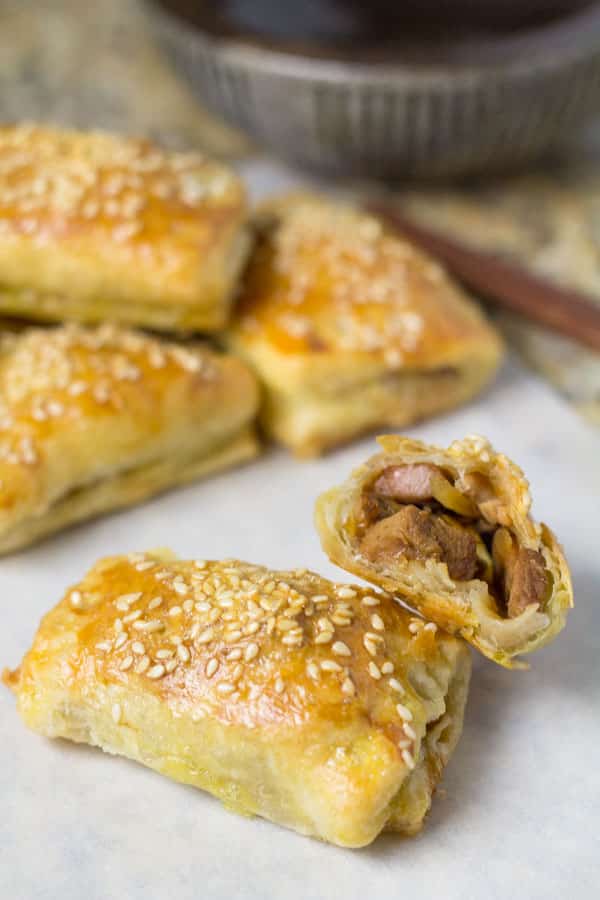 BBQ Pork Pastry
Ingredients
¾ pounds of Chinese BBQ pork (char siu) (store bought or homemade), diced
1 yellow onion, diced
2 tablespoons cooking oil
397g of prepared puff pastry dough
1 egg for brushing
2 tbsp sesame seeds (optional)
Sauce
½ tablespoon hoisin sauce
1 tablespoon sugar
3 tablespoons water
1 tsp oyster sauce (optional)
Instructions
Mix the hoisin sauce, sugar, water and oyster sauce (if using). Set aside.
Heat a large skillet with 2 tbsp of cooking oil. Sauté the diced yellow onion until slightly browned. Add the pork and stir fry for 2-3 minutes.
Add the sauce and simmer on low heat for 2-3 minutes. The pork should be moist, but not too wet.
Roll out the puff pastry. Cut into 16 rectangles, about 2.5″ by 3.5″ each.
Place a tablespoon of the pork mixture onto the pastry. Roll, pressing the edges flat to form a pillow.
Use a fork to press down and close the edges, while poking fork holes on the top of each puff to let out steam while baking.
Place the pastry on a baking tray lined with parchment paper. Brush the egg wash mixture on each puff and sprinkle with sesame seeds.
Bake at 375 degrees for 25 minutes. Cool and enjoy.