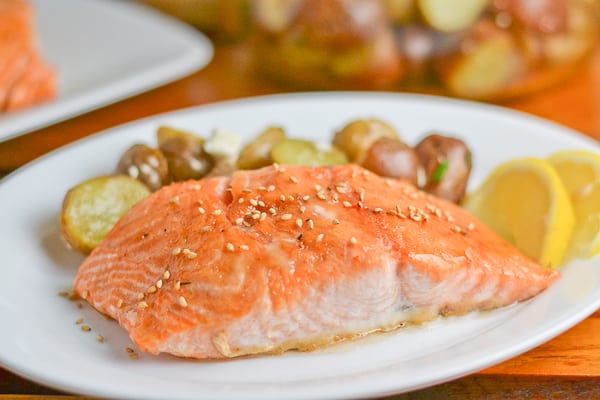 I went to dariuscooks, my favorite blog to go nowadays if I need simple recipes and found this three ingredient salmon recipe. There's nothing fancy about this dish, it's just salmon fillets, seasoning salt and brown sugar. I paired them with some roasted potatoes and my family and I had a simple and delicious meal to enjoy.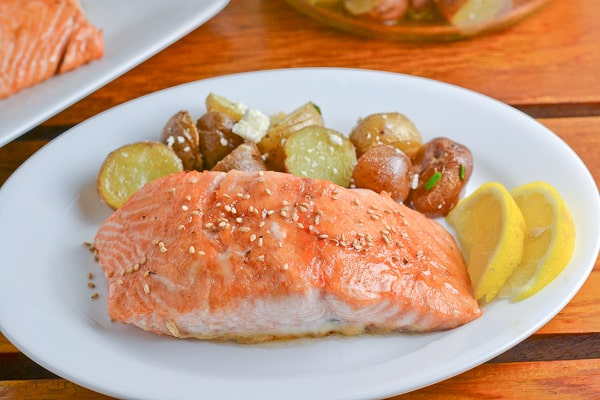 Brown Sugar Glazed Salmon
Ingredients
4 (8 oz) salmon fillets
4 tbsp brown sugar
Seasoning salt, to taste
Roasted sesame seeds (optional)
Instructions
Preheat oven to 400 °F. Line a baking sheet with aluminum foil and coat with cooking spray.
Place salmon fillets on baking sheet, sprinkle with seasoning salt and cover each fillet with 1 tbsp brown sugar.
Bake uncovered for about 15-18 minutes or until fish flakes easily with a fork. Cooking time may vary, depending on the thickness of salmon.
Serve with a sprinkle of sesame seeds, if using.
Enjoy!