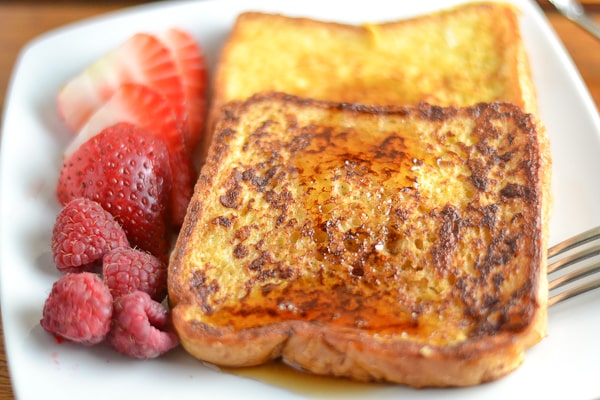 I love Sundays because it is a day that I can be lazy and sleep in.  It is also a day when I have enough time to make big breakfast for my family. Last Sunday was no different; along with steel-cut oats, I made these French toast for them. I have not made them for a while, but I used to make them every Sunday for my boys when they were growing up. I forgot how incredibly good French toast was, especially with a drizzle of maple syrup. The toasts were crispy on the outside, rich and creamy on the inside and were neither dry nor soggy. They were perfect with fruit on the side. Enjoy!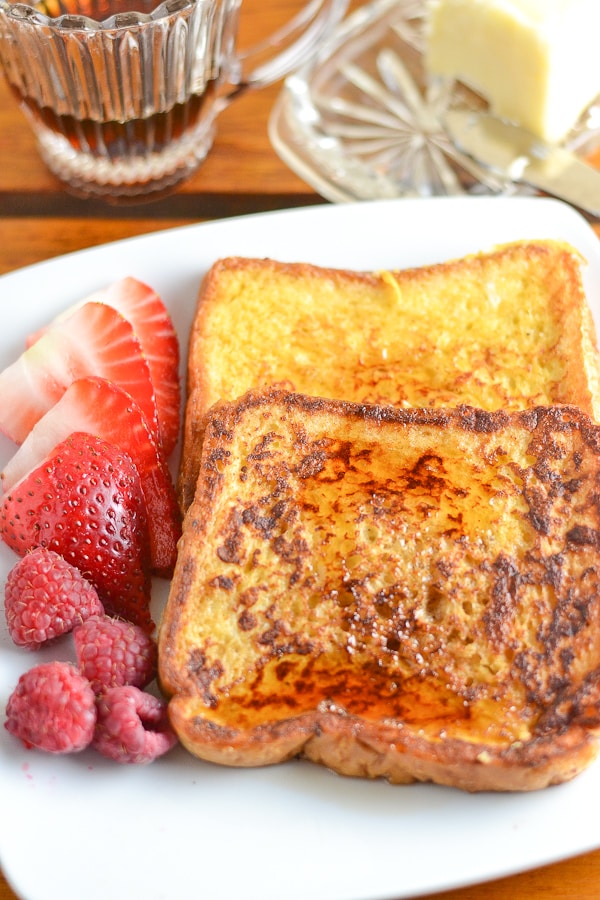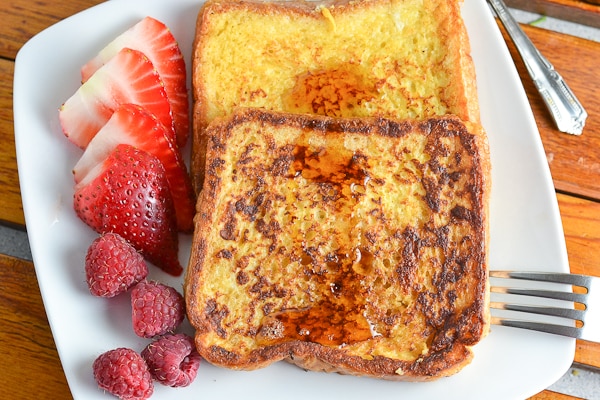 French Toast
Ingredients
2 eggs
½ cup milk
¼ tsp salt
¼ tsp ground cinnamon (optional)
1 tsp vanilla extract (optional)
6 slices bread, preferably thick ones
Instructions
In a shallow dish, beat together eggs, milk and salt. Whisk in cinnamon and vanilla, if using.
Heat a non-stick pan over medium heat. Brush the pan with butter.
Dip slices of bread one at a time into the egg mixture, soaking both sides. Then fry in the preheated pan until golden brown. Turn toast to brown the other side.
Serve hot with fruits and a drizzle of maple syrup.
Enjoy!