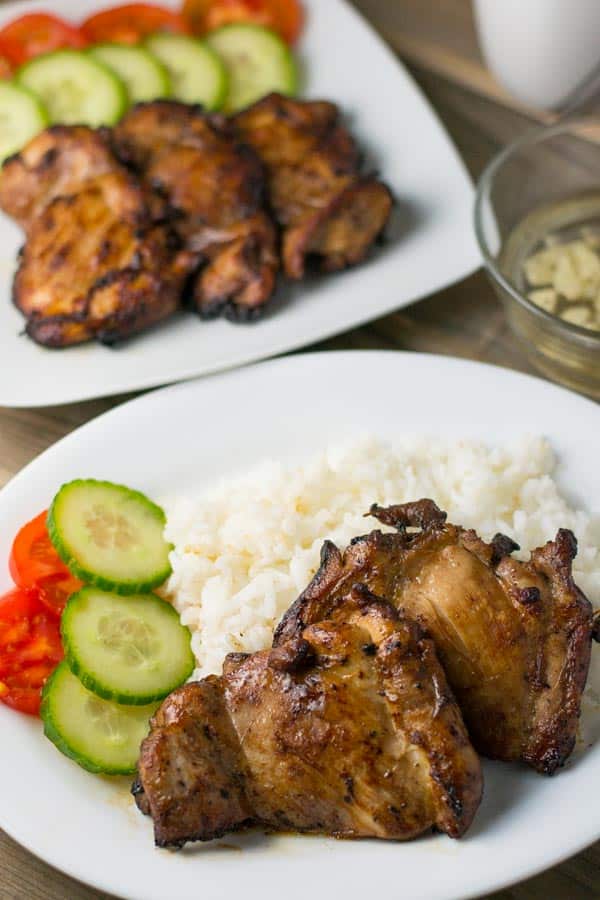 A few months ago, I shared a recipe for Filipino beef tapa which is a marinated meat dish. This chicken tapa recipe is the chicken version of that popular dish. Just like beef tapa, this chicken dish may be enjoyed any time of the day. It is easy to make and a big hit every time I make it for my family. The first time I made this dish, I pounded the chicken meat with a meat tenderizer to make it thinner for less frying time. Next time I made it, I did not pound the chicken meat and it turned out great as well. If you have time, marinate the chicken overnight and you will be rewarded with very tasty chicken tapa. My family loves to eat this appetizing chicken dish with steamed rice while I love dipping it in a vinegar dipping sauce and eating it with rice, slices of tomato and cucumber. Enjoy!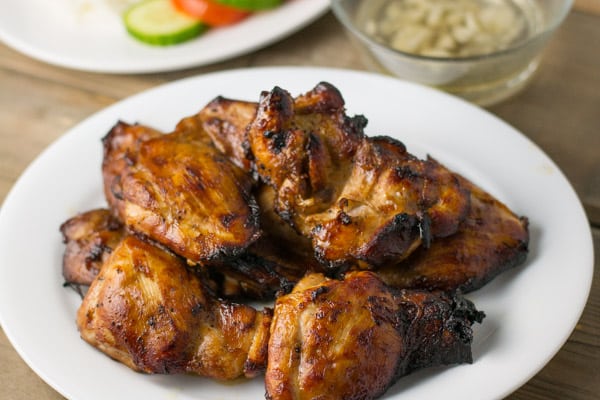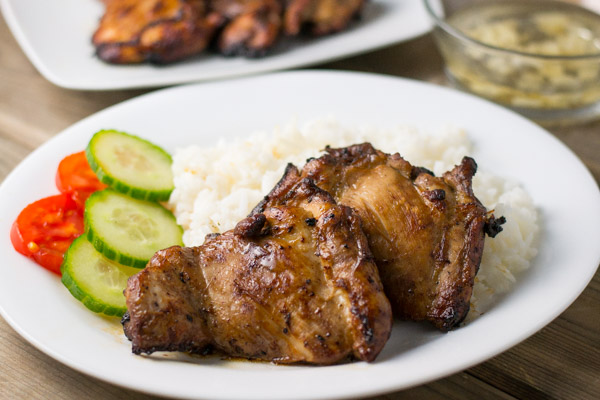 Chicken Tapa
Ingredients
2

lbs

boneless skinless chicken thighs
Marinade
1/4

cup

vinegar

1

can

(355 mL) ginger ale

2

tbsp

brown sugar

1

head garlic

minced

2

tbsp

vegetable oil

1/2

cup

soy sauce

1/2

tsp

ground black pepper

Vegetable oil for frying
Instructions
Optional step: Put the chicken thigh between two pieces of plastic wrap and pound it out on both sides with the flat side of a meat tenderizer. Repeat with the remaining chicken pieces. Set aside.

In a large bowl or Ziploc bag, combine ingredients for the marinade. Add chicken, cover or seal and refrigerate for at least 4 hours or overnight.

Remove meat from the marinade and drain well. Pat chicken pieces dry with paper towels.

Pan fry meat, in batches in hot oil until brown.

Serve with steamed rice and slices of tomatoes, cucumber and vinegar dipping sauce on the side.