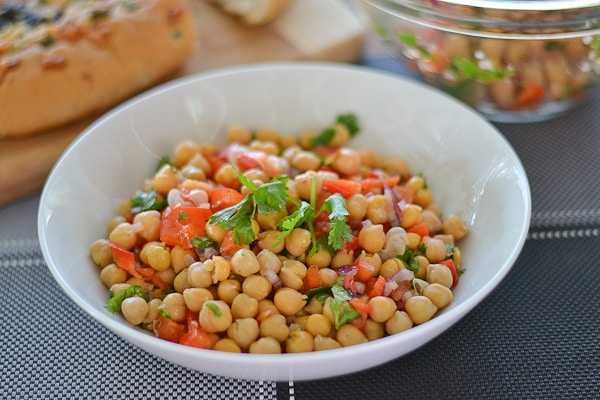 I made this easy chickpea salad for lunch yesterday. The mixture of chickpeas, red onion, red bell pepper and garlic with a simple dressing of lemon juice and olive oil was refreshingly delicious. I paired it up with focaccia bread dipped in olive oil and balsamic vinegar mixture. It was a light and healthy lunch, just perfect to have on a hot lazy summer day. Love it!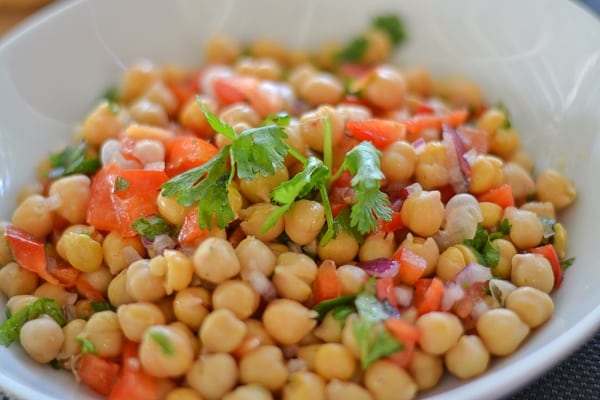 Chickpea Salad
Ingredients
1 can chick peas (19 oz/540 ml), rinsed and drained
¼ cup chopped cilantro or substitute fresh parsley
¼ cup finely chopped red onion
½ red pepper, chopped
1 large clove garlic, minced
3 Tbsp lemon juice
2 Tbsp olive oil
Salt and cayenne pepper, to taste
Instructions
Combine all the ingredients together and toss well. Season with salt and cayenne to taste. Refrigerate for 1 hour and serve.