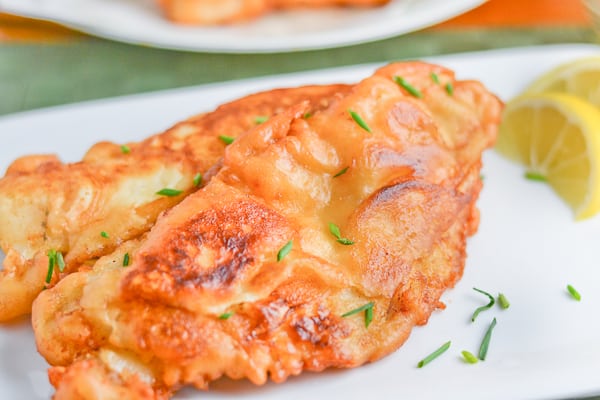 It has been a long week for me. I am still recuperating from a week of being sick and also had some changes at my work. I am glad it is the weekend and that Monday is a holiday here in BC. I came home yesterday with a plan of just relaxing. I usually would spend some Friday's cleaning the house, but this week I decided that it could wait. I ended up Skpying with my son in Calgary and browsing online for new recipes to try. I found a recipe that uses cod fillets and reminded me of my favorite fish and chips. It was nothing fancy, but it was a simple recipe that has few ingredients. The cod pieces were dipped in a batter and then deep fried until it turned golden brown. This deep-fried cod is simple but delicious. Enjoy!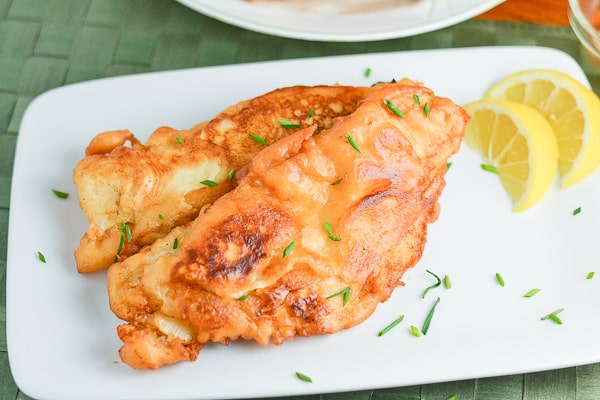 Crispy Deep Fried Cod
Ingredients
2 lbs fresh cod fish fillets
1 cup flour
1 tsp baking powder
⅓ cup mustard powder
1 cup water
1 egg
2 tsp sugar
2 tsp salt
2 cups vegetable oil
Instructions
Cut the fish into approximately 7x2 inch pieces.
Mix the flour, baking powder and dry mustard together.
Heat the oil to 400 degrees.
With a mixer, blend the flour mixture, water, egg, sugar and salt.
Dip each fillet completely into the batter.
Quickly drop in the hot oil and fry for 5 minutes or until dark golden brown.
Drain on paper towels.
Serve and enjoy!