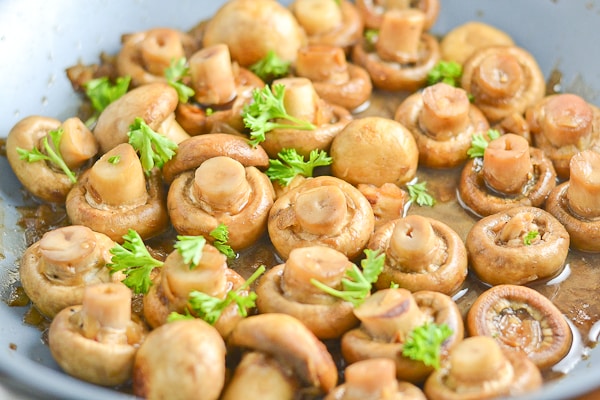 I had a wonderful and relaxing Family Day weekend. It culminated with dim sum with my family at our favorite Chinese restaurant on Monday. I went back to work yesterday refreshed and was ready to tackle whatever challenges that came my way. On Saturday, I made this mushroom dish that my whole family absolutely loved. I am not surprised because we all love mushrooms. We love them in soups, casseroles, stews or simply sautéed. Sautéing them with butter and garlic is my usual way of making them. This recipe added balsamic vinegar near at the end of cooking time which gave this mushroom dish a nice and tangy taste. These sautéed balsamic mushrooms were great with the oven fried chicken and roasted potatoes that I made for dinner. Enjoy!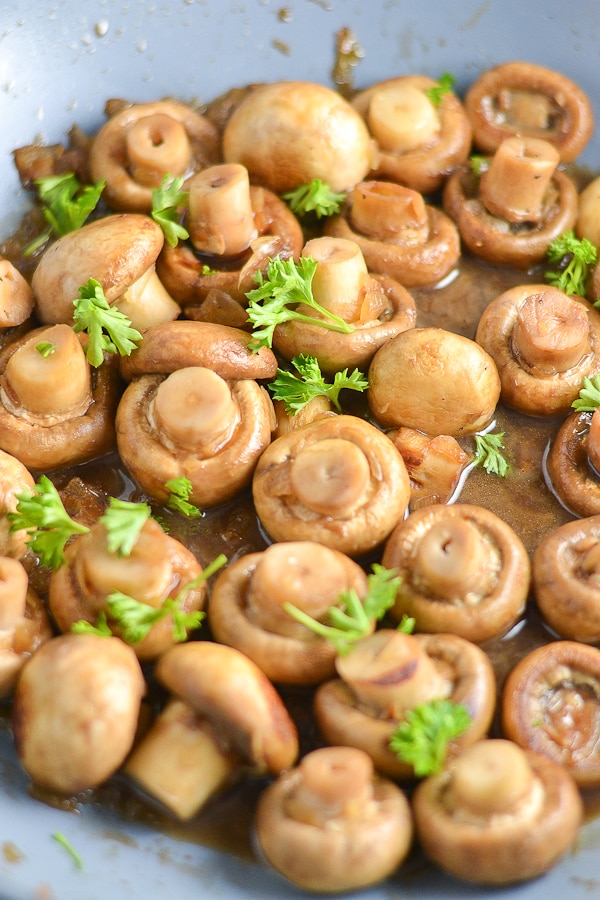 Sauteed Balsamic Mushrooms
Ingredients
1.5 lbs white button mushrooms
3 tbsp butter
1 small white onion, finely chopped
2 cloves garlic, chopped
½ tsp sea salt
¼ tsp ground black pepper
2 tbsp balsamic vinegar
1 tbsp chopped fresh parsley (optional)
Instructions
Wipe mushrooms with a slightly damp paper towel and then set aside.
Melt butter in large skillet over medium-high heat. Add mushrooms, onion and garlic; cook for about 8-10 minutes or until mushrooms are tender, stirring frequently.
Add sea salt, pepper and balsamic vinegar to the pan and stir to coat. Cook for another 2 minutes. Sprinkle with fresh chopped parsley, if using.
Serve and enjoy!