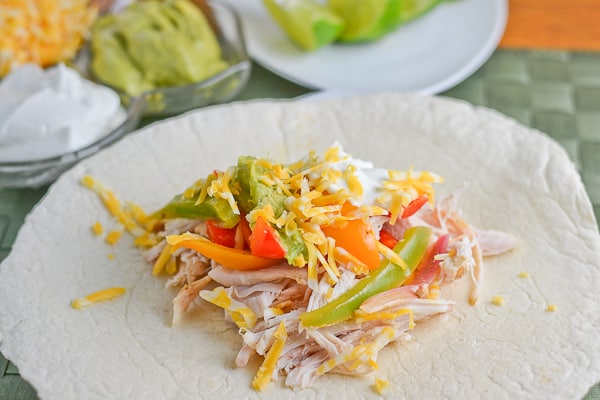 Here's an easy and simple recipe that makes use of left-over rotisserie chicken meat. The chicken meat is already tasty and full of flavors, no further seasonings is required. All you have to do is shred the chicken meat, slice and sauté the vegetables and warm up the tortillas. Your family can assemble their own fajitas and eat it with their favorite toppings. Preparing a meal has never been this easy. We had these delicious chicken fajitas for dinner on Sunday and had the left-overs for lunch at work the next day. Simple, healthy and delicious!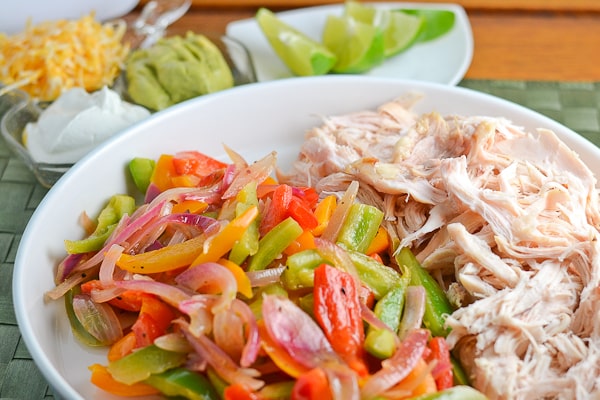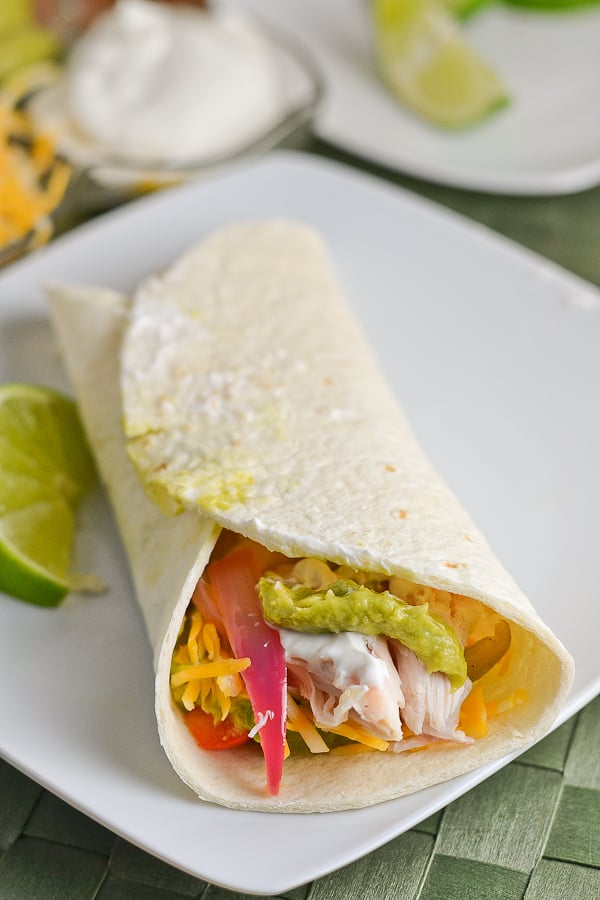 Easy Chicken Fajitas
Ingredients
2 tbsp olive oil
1 red onion, sliced
1 medium red bell pepper, julienned
1 medium green bell pepper, julienned
1 medium yellow bell pepper, julienned
Sea salt and freshly ground pepper to taste
2 tbsp lime juice
6 flour tortillas (8 inches), warmed
3 cups shredded rotisserie-cooked chicken meat
Shredded cheddar cheese, guacamole and sour cream
Instructions
Heat the oil in skillet over medium high heat. Add onion and sauté for 3 minutes or until softened. Add the peppers and sauté for 3-5 minutes or until crisp-tender. Drizzle with lime juice and season with salt and pepper to taste. Transfer to a plate.
Place shredded chicken on warm tortilla, top with sautéed vegetables and fold. Serve with shredded cheese, guacamole, sour cream or your favorite toppings.
Enjoy!