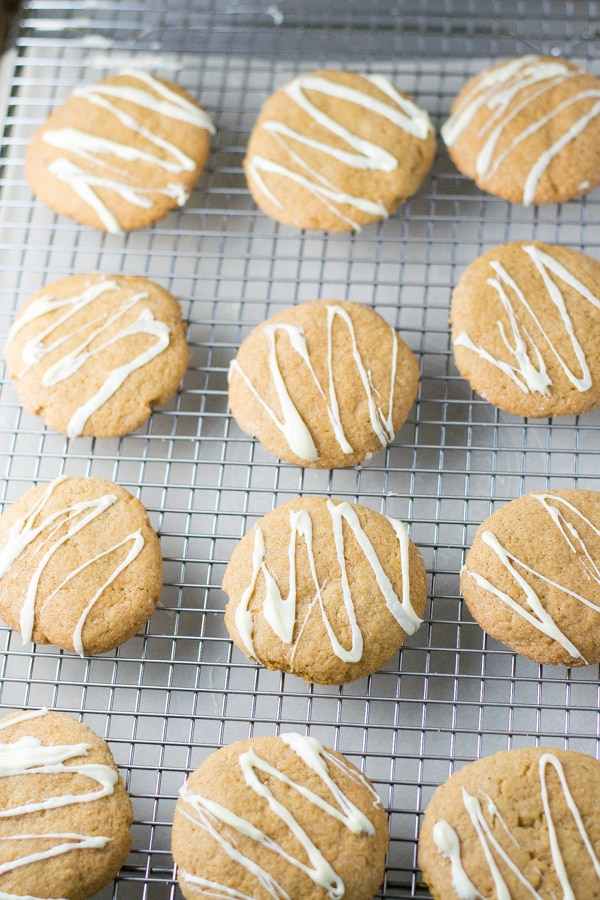 Happy Sunday to all! I love Sundays because normally it's a relaxing and lazy day for me. I got to sleep in and spend the day the way I want. I usually do all my grocery shopping and most of my cooking and baking on Saturdays. Yesterday was no different, it was a busy day. I went to Costco and Safeway in the morning, had lunch with my family at our favorite local sushi restaurant and the afternoon was spent cooking and baking. I made fish chowder and baked ginger cookies for my family. I got the ginger cookies recipe from my co-worker. She brought the ginger cookies for treat at work on Tuesday. Everyone loves ginger cookies and hers were even better, they were half dipped in white chocolate. They looked pretty and tasted so good. I asked for the recipe and decided to make them for my family. Ginger cookies is one of our favorites. In fact, I have made old fashioned ginger cookies before and my family loved it. This recipe is different from what I have because it added another spice in the list of ingredients, nutmeg and better still, the cookies were dipped in white chocolates. This recipe is pretty easy to make. The hard part was waiting for an hour for the dough to chill. It's okay, I watched the football game with my husband while waiting. I baked the cookies in two batches and they were both ready in 12 minutes. They both came out soft, chewy and so good. The distinct taste of all the spices combined can be tasted in each bite. Yummy!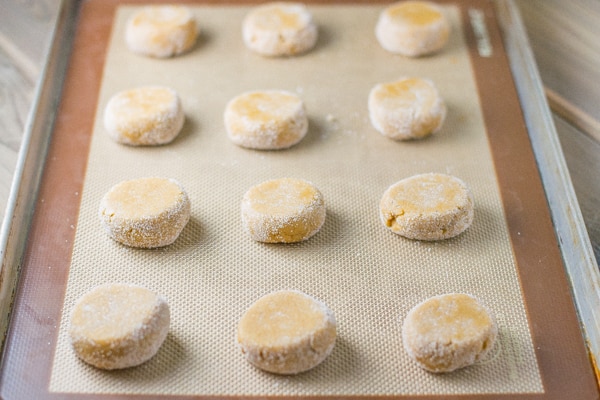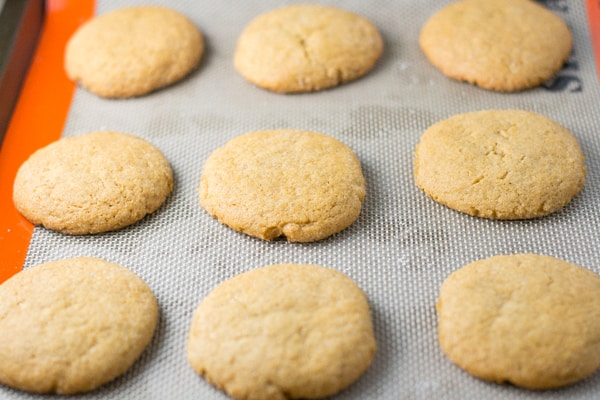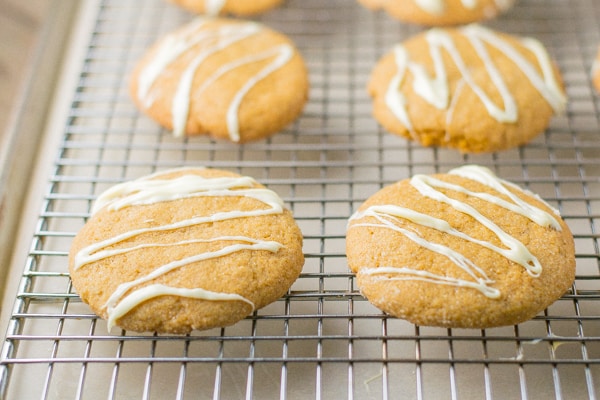 Ginger Cookies with White Chocolate Drizzle
Ingredients
1 cup sugar
¾ cup unsalted butter, softened
1 egg
1 tbsp water
¼ cup molasses
2 ¼ cups all-purpose flour
1 tsp baking soda
2 tsp ground ginger
1 tsp ground cinnamon
¼ tsp ground cloves
¼ tsp ground nutmeg
½ tsp salt
Additional granulated sugar
4 oz white chocolate chips
Instructions
In a large bowl, cream the sugar and butter until light and fluffy. Beat in egg, then stir in water and molasses.
In a separate bowl, sift together the flour, baking soda, ginger, cinnamon, cloves, nutmeg and salt.
Gradually, add the dry ingredients into the creamed mixture. Knead in the dough gently until smooth, cover and refrigerate for one hour.
Preheat oven to 350 degrees F. Line cookie sheets with parchment papers or silicon baking mats.
Form the dough into 1¼- inch balls and roll in granulated sugar. Arrange 2 inches apart on the prepared baking sheets and flatten with the palm of your hand.
Bake for 10-12 minutes, or until cracked on tops. Let cool for 5 minutes on baking sheets before transferring on racks to cool completely.
Melt the chocolate in a heatproof bowl set over a small pot of simmering water, stirring continuously. Dip a spoon in the chocolate and drizzle over the cookies. Allow the chocolate to harden before serving.