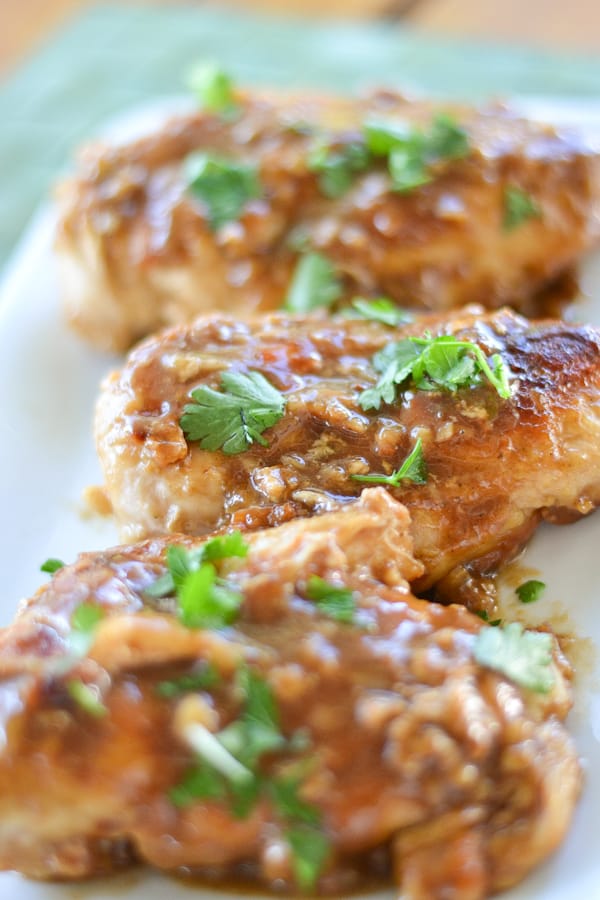 I love chicken recipes in general, but this glazed balsamic chicken dish is definitely one of my favorites. I love the balsamic vinegar and honey flavours. This recipe is perfect for those days when you are pressed for time or after a long day of work. The recipe is easy, quick and delicious.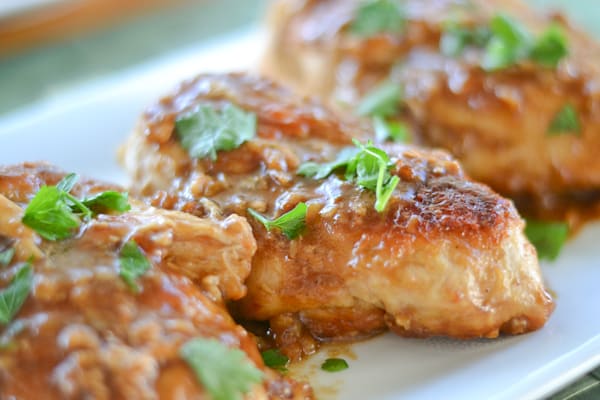 This recipe uses chicken breasts which is first put on the skillet and browned. Then, it is coated with the most delicious glaze. Pair this with your favorite vegetable and you have a simple, healthy and quick dish! Yum!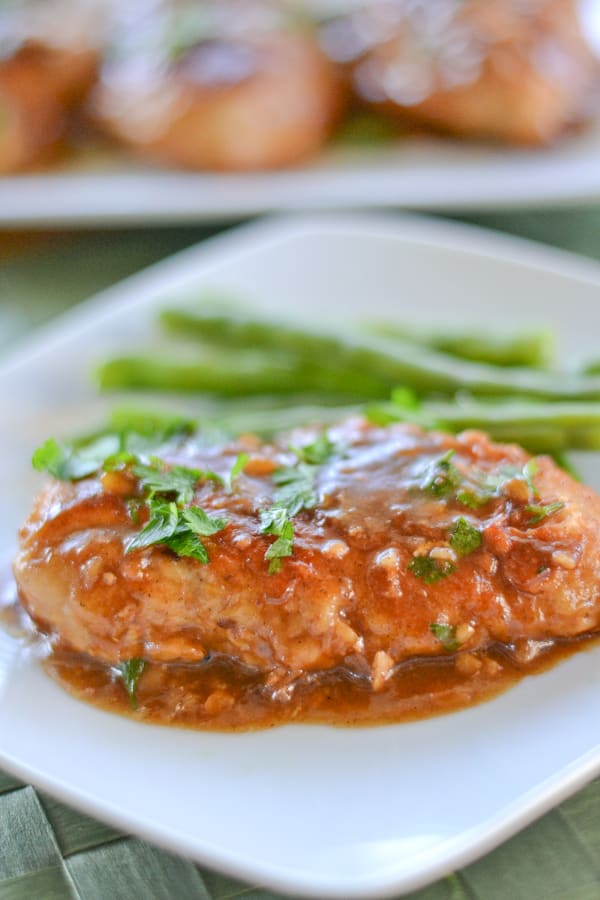 Glazed Balsamic Chicken
Ingredients
¼ cup all-purpose flour
¼ teaspoon each salt and pepper
4 boneless skinless chicken breasts
2 tablespoons olive oil
3 cloves garlic, minced
½ teaspoon rubbed sage
1 cup chicken stock
2 tablespoons balsamic vinegar
2 teaspoons liquid honey
1 tablespoon chopped fresh parsley
Instructions
In shallow dish or plastic bag, combine flour, salt and pepper. Add chicken and turn or shake to coat.
In large non-stick skillet, heat half of the oil over medium heat; fry chicken, turning once, until no longer pink inside, 12 minutes. Transfer to a plate.
Add remaining oil to pan; cook garlic and sage just until golden, about 1 minute. Sprinkle with any remaining flour mixture (from the dish or plastic bag); cook, stirring, for 30 seconds. Stir in stock, vinegar and honey; cook until thickened enough to coat back of spoon.
Return chicken and any accumulated juices to pan, turning to coat; cook until chicken is glazed, about 1 minute. Sprinkle with parsley.
Notes
Recipe source: canadianliving.com