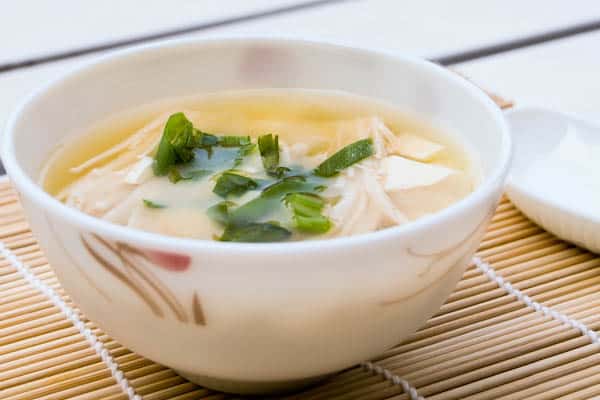 My summer vacation and time off work has been officially over for a week now. It is always hard getting back into routine after being off for two months, but as usual once I start doing what I love again, it becomes easy. Saturdays remain a busy day for me since it is when I run various errands, such as buying groceries for the week. Today, I decided to buy ingredients for miso soup.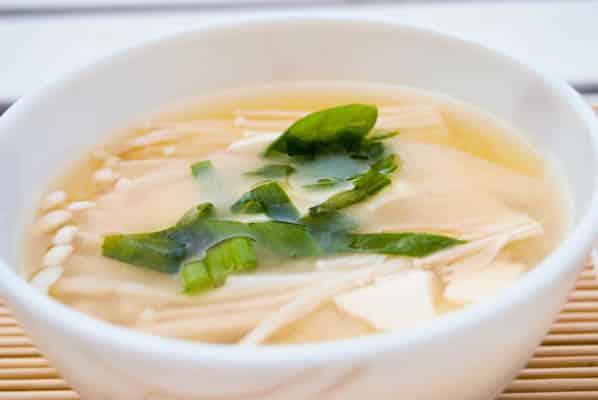 Miso soup is a traditional Japanese soup which consists of stock (dashi) and soy bean paste with tofu and green onions added afterwards. The good thing about making your own miso soup is that you can add any ingredients you want.  Seaweed, baby bokchoy or mushrooms are some of the various ingredients that may be added. My version uses tofu and enoki mushrooms. It's really quick, easy to make and always tastes great.

Miso Soup with Tofu and Enoki Mushroom
Ingredients
300 g soft tofu, cut into small cubes
100 g enoki mushroom, rinsed and ends cut
5 cups water
3 tablespoons hondashi granules
4 tablespoons miso (soybean paste)
1 stalk green onions, sliced
Instructions
Bring water to a boil. Add hondashi; continue to boil until granules are dissolved.
Reduce heat. Add miso and stir to combine.
Add enoki and tofu. Cook for couple of minutes.
Sprinkle with green onions and serve.
Enjoy!