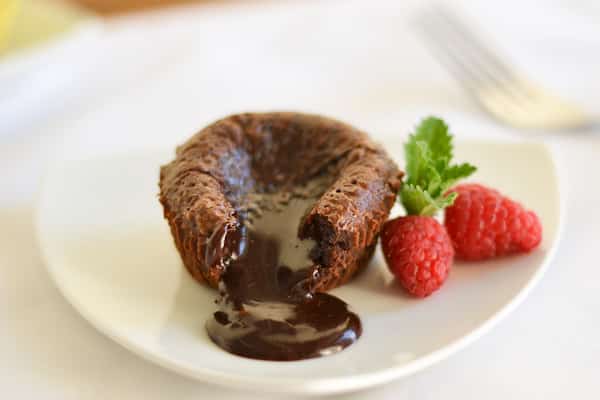 Mother's day is Sunday and what a better way to put a smile on a mother's face than a piece of a delicious molten chocolate cake.  Molten chocolate cake or lava cake is a popular dessert to order whenever it is in any restaurant's menu. It is basically a chocolate cake individually baked in ramekin dishes. The cake is intentionally underbaked so that the insides are still soft, gooey and bursting with chocolatey goodness, thus making this cake so irresistible to all, children and adults alike. I made this cake four times before I was able to be satisfied with the texture of the cake. The first time I made it, I over baked the cake but nothing was wasted because my family easily devoured it. After three tries, I was finally able to produce a cake that is to my liking, firm on the outside but soft and gooey inside. Indulge! 😀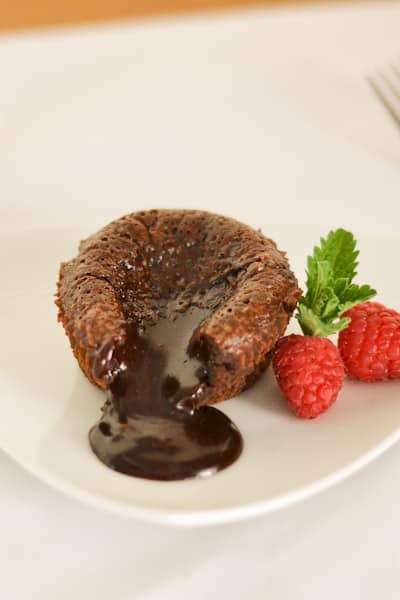 Molten Chocolate Cake
Serves:
6 chocolate lava cakes
Ingredients
4 oz dark chocolate
½ cup salted butter
1 cup icing sugar
2 whole eggs
2 egg yolks
6 tablespoons all-purpose flour, sifted
Instructions
Preheat oven to 425°F.
Microwave chocolate and butter in large microwaveable bowl on high for 1 minute or until the butter has melted. Stir the mixture with whisk until chocolate is completely melted.
Add the sugar; mix well. Blend in whole eggs and egg yolks. Stir in flour. Pour into 6 paper-lined muffin cups.
Bake for 10 minutes or until the sides are firm but centers are still soft. Let stand for 1 minute.
Serve as is or with ice cream or whipped cream.
Enjoy!
Notes
Recipe source: kraftcanada.com