Roasting cauliflower and broccoli is a simple and easy way to enjoy these two superfoods. Using basic ingredients like garlic and olive oil is all that is needed to turn these vegetables into an enjoyable side dish.  Fussy people who normally don't like eating broccoli and cauliflower will be converted. The browned and tender roasted vegetables are already good as is but drizzling them with the honey mustard sauce makes them taste even better. It is simply delicious!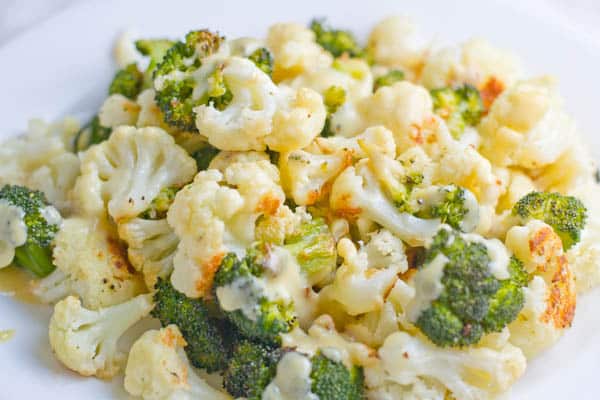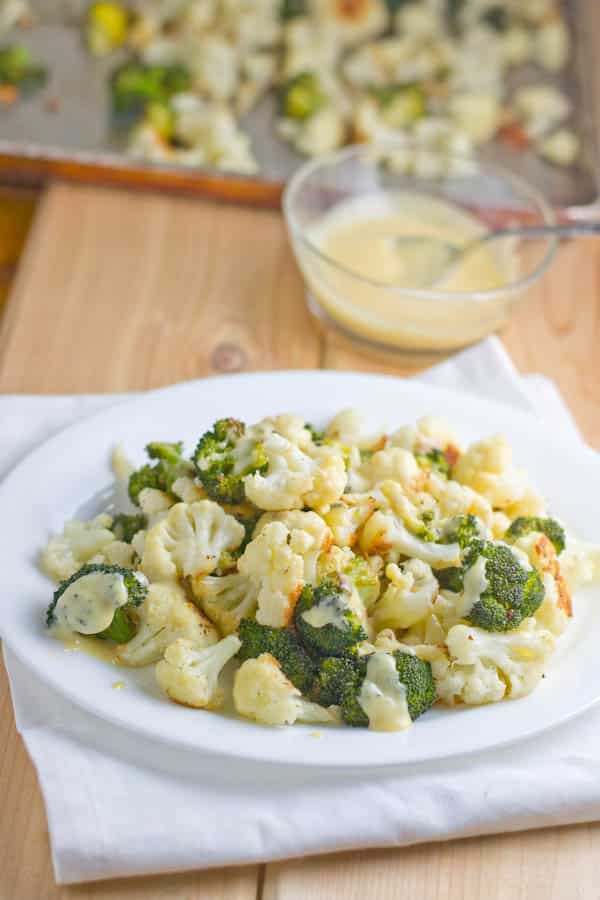 Roasted Cauliflower and Broccoli with Honey Mustard Sauce
Ingredients
4 cups cauliflower florets
4 cups broccoli florets
6 garlic cloves, thinly sliced
5 tbsp olive oil
kosher salt and freshly ground pepper
Honey Mustard Sauce:
3 tbsp light mayonnaise
1 tbsp Dijon mustard
1 tbsp liquid honey
Instructions
In a small bowl, stir together ingredients for the sauce. Cover and refrigerate.
Preheat the oven to 425 degrees F.
Place cauliflower and broccoli florets on a sheet pan big enough to hold them in a single layer. Toss the garlic on the vegetables and drizzle with olive oil. Sprinkle with salt and pepper. Roast for 20-25 minutes, or until crisp-tender and lightly browned.
Transfer roasted vegetables on a serving plate. Drizzle with the honey mustard sauce and serve.