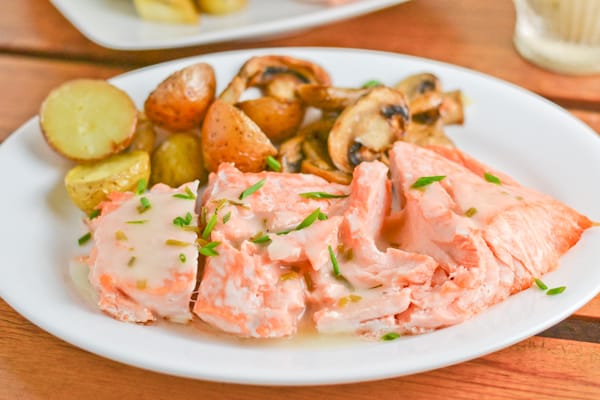 Here's another easy and simple salmon recipe that I have tried and loved by my whole family. The salmon fillet was roasted on high heat and then served with a sauce mixture of butter, flour, white wine and fresh chives. The salmon when perfectly cooked was tender and succulent. The white wine sauce gives this simple salmon dish flavor as well as its pleasant taste. Serve this healthy salmon dish with roasted potatoes and mushrooms. Enjoy!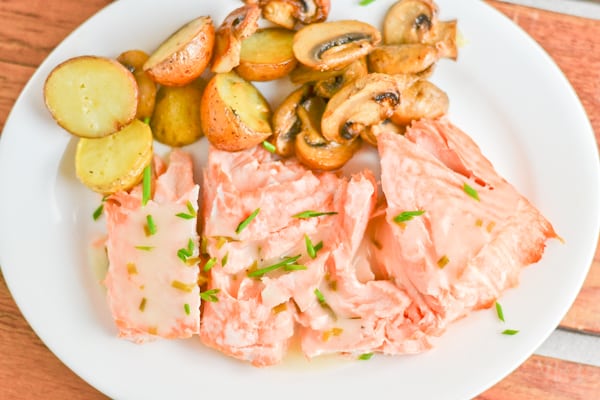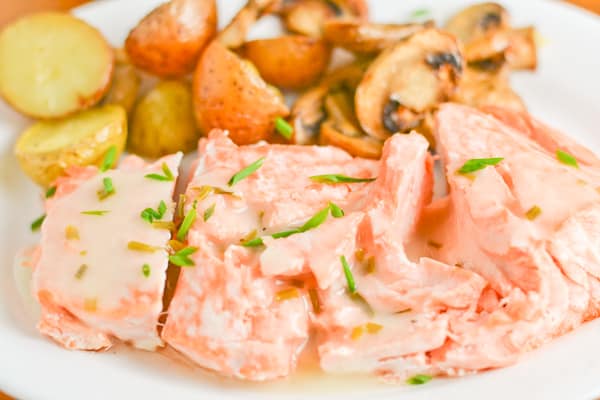 Roasted Salmon with Wine Sauce
Ingredients
1 large skinless salmon fillet (1½ pounds)
Coarse salt and ground pepper
1 tbsp unsalted butter
2 tsp all-purpose flour
1 cup dry white wine
1 tbsp chopped fresh chives
Instructions
Preheat oven to 450 degrees F. Place salmon on a rimmed baking sheet lined with foil; season with salt. Roast until opaque throughout, about 15 minutes.
Meanwhile, in a small saucepan, melt butter over medium. Add flour, and cook, whisking, 1 minute. Add wine, and bring to a boil; reduce to a simmer, and cook until liquid is reduced by half, 8 to 10 minutes. Stir in chives; season with salt and pepper. With a fork, gently break salmon into large chunks, and serve topped with white-wine sauce.