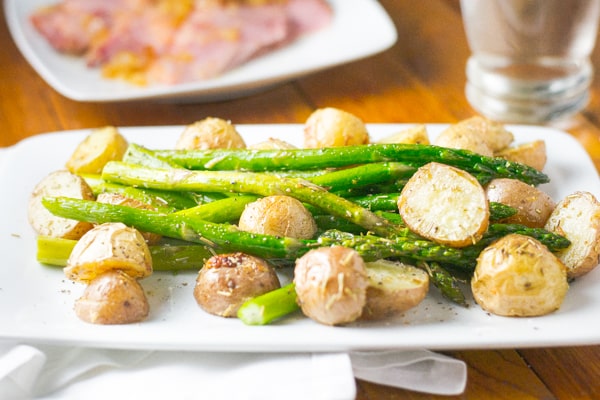 My family and I had a simple Christmas Eve dinner. We feasted on our holiday favorites pineapple glazed ham and pan de sal, as well as on a new side dish I made, roasted baby potatoes and asparagus flavored with rosemary and garlic. The potatoes were tender and flavorful while the asparagus were crisp-tender. The original recipe from which I adapted this dish uses a different kind of potato. However, I decided to use baby potatoes because they are our favorite. It was a great night, eating our favorite food and ending the night with a good movie.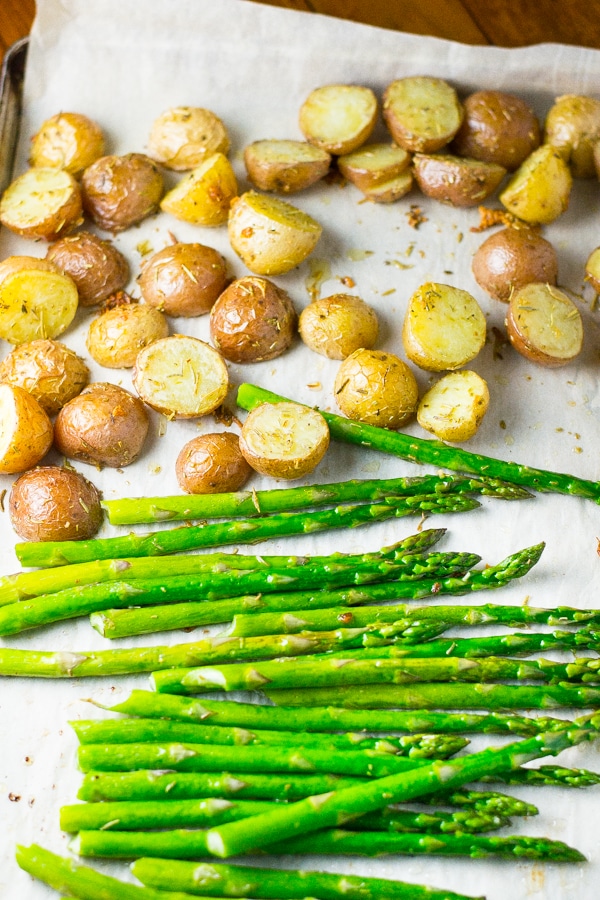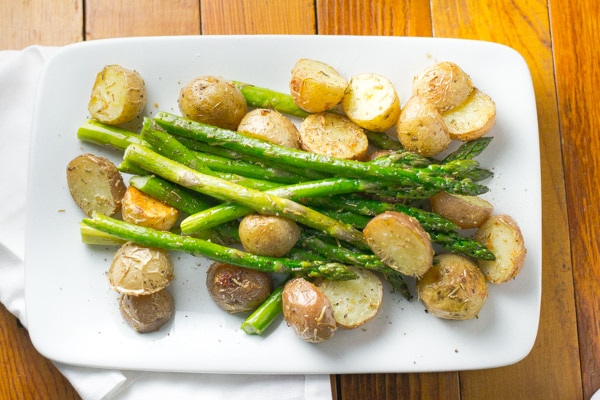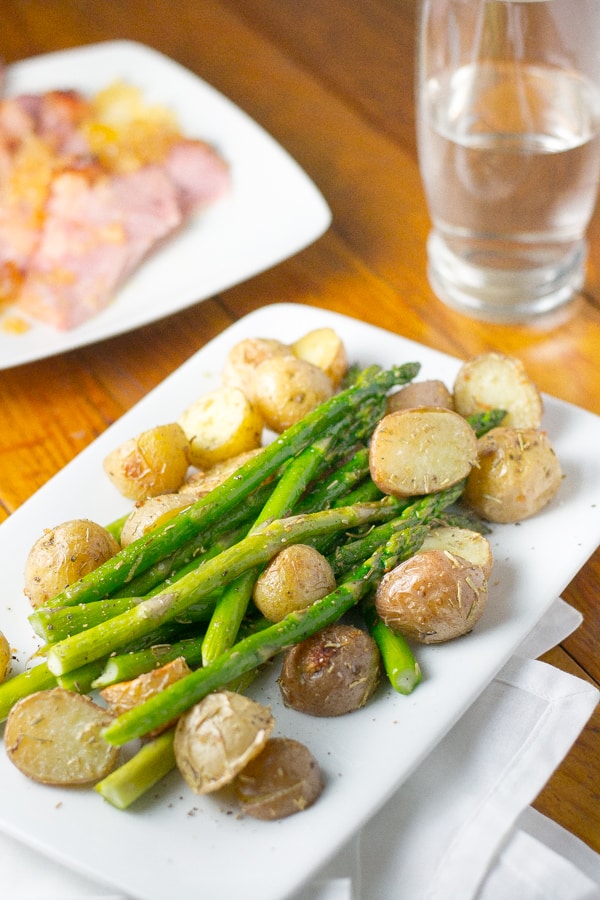 Rosemary Roasted Baby Potatoes and Asparagus
Ingredients
1 lb baby potatoes
¼ cup olive oil, divided
2 tablespoons minced fresh rosemary or 2 teaspoons dried rosemary, crushed
2 cloves garlic, minced
1 bunch fresh asparagus, trimmed
Salt and freshly ground pepper to taste
Instructions
Preheat oven to 400°F. Line baking sheet with parchment paper.
Wash potatoes under running water with a vegetable brush and then wipe dry with paper towels. Cut potatoes in half.
In a small bowl, combine the potatoes, 2 tablespoons oil, rosemary and garlic; toss to coat. Transfer to prepared pan and roast for 20 minutes, stirring once.
Drizzle asparagus with remaining oil; add to the pan. Roast 10-15 minutes longer or until vegetables are tender, stirring occasionally. Season with salt and pepper.