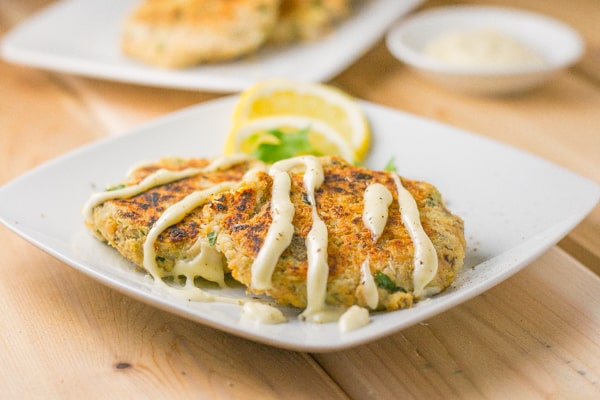 With Christmas shopping done and over with, I am now focussing my time and energy for tonight's Christmas Eve family dinner. Christmas is not complete without pineapple glazed ham and pan de sal. For side dishes, I am going to try two new vegetable recipes which I am sure my family would like.
Despite the hustle and bustle of the season, I am also trying to make homemade meals for my family as much as possible. The other day, I made this salmon cake for dinner. It is one of the few recipes that have been in my list of "Recipes to Try" for a long time. In this recipe, canned salmon is used instead of the fresh one, which I find convenient and very practical. Along with some spices and herbs, mashed potatoes is used to form the salmon patty. It was then pan-fried until golden browned. The salmon cakes came out crunchy on the outside and yet delicately nice and soft inside. It can be served with this garlicky lemon aioli or with ketchup… which I did. Yummy!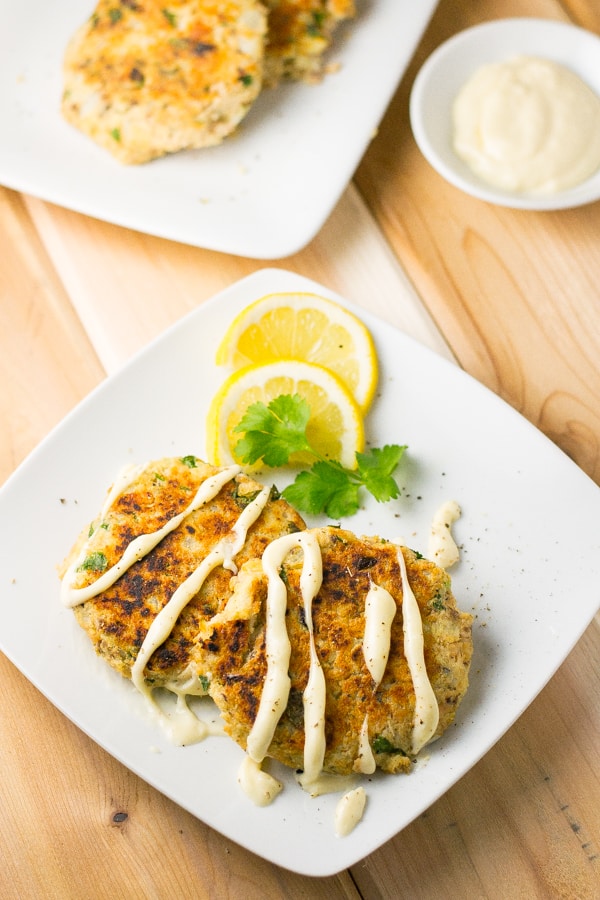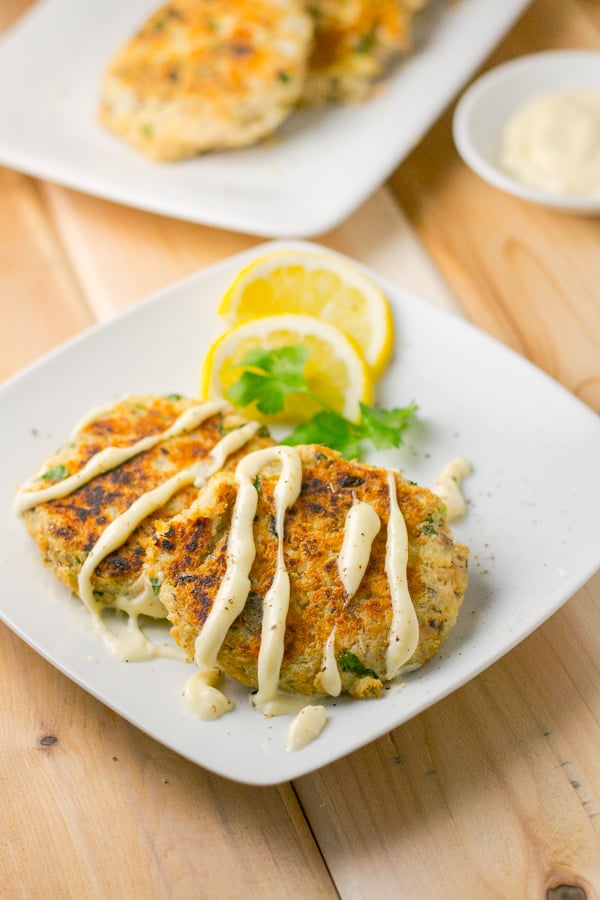 Salmon Cakes with Lemon Aioli
Ingredients
1 lb (454 g) (2 large) potatoes
3 green onions, chopped
¼ cup chopped fresh coriander
1 tbsp (15 mL) Dijon mustard
½ tsp (2 mL) salt
¼ tsp (1 mL) grated lemon rind
¼ tsp (1 mL) pepper
¼ tsp (1 mL) hot pepper sauce
1 egg, beaten
2 cans (7.5oz/213g) salmon, drained and flaked
2 tbsp (30 mL) vegetable oil
4 lemon wedges
Lemon Aioli:
½ cup (125 mL) light mayonnaise
1 clove garlic, minced
1 tbsp (15 mL) extra-virgin olive oil
1 tbsp (15 mL) lemon juice
¼ tsp (1 mL) salt
1 dash hot pepper sauce
Instructions
In a bowl, whisk together ingredients for the lemon aioli. Cover and refrigerate.
Peel and cut potatoes in half crosswise. Cook in saucepan of boiling salted water for 15 to 20 minutes or until tender. Drain.
In large bowl, mash potatoes until smooth; stir in onions, coriander, mustard, salt, lemon rind, pepper and hot pepper sauce. Blend in egg. Fold in salmon. Let cool for 5 minutes.
Using hands, shape into eight ¾-inch (2 cm) thick patties.
In large non-stick skillet, heat half of the oil over medium heat; cook 4 of the patties for about 5 minutes per side or until golden. Repeat with remaining patties.
Serve with lemon wedges and lemon aioli.