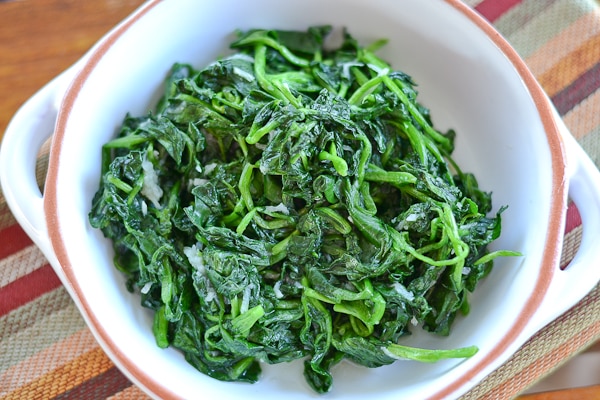 This watercress recipe is the perfect side dish to any meat dish. Along with sautéed gai-lan (Chinese broccoli), this dish is our family's favorite vegetarian dish whenever we have dim sum at Chinese restaurants. I love this awesome green not only for its amazing health benefit but also for its peppery taste. This dish is so simple and easy to make. The hard and tedious part is preparing and washing the watercress. It is an important and necessary step to remove any dirt in the leaves. Serve this tasty dish with your favorite meat and enjoy!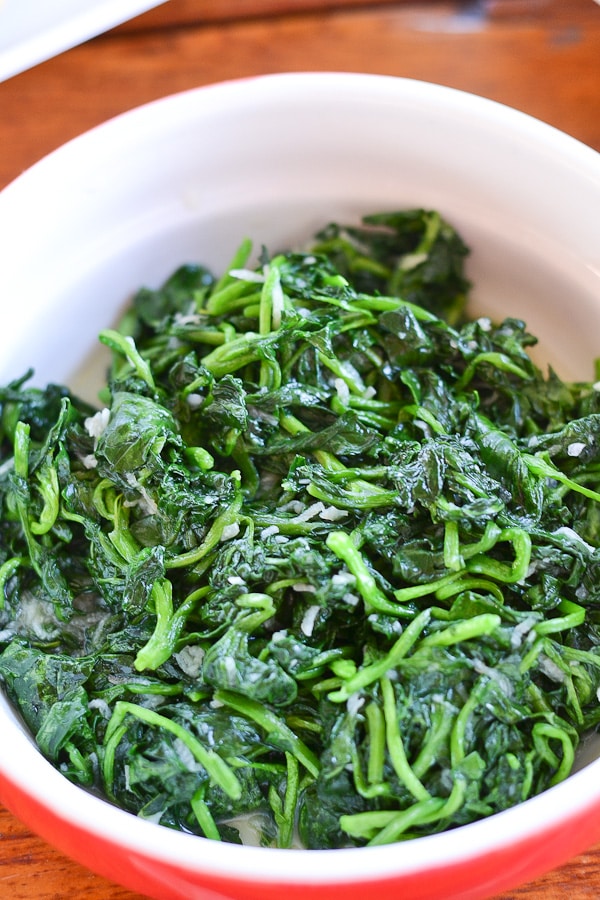 Sauteed Watercress with Garlic
Serves:
3-4 (side dish) servings
Ingredients
2 tbsp olive oil
6 garlic cloves, minced or grated
2 bunches watercress, trimmed and rinsed thoroughly
½ tsp kosher salt, or to taste
Instructions
Heat oil in a skillet or wok over medium heat. Add garlic and saute until fragrant.
Add watercress and salt; cook, stirring constantly, for about 40 seconds.
Add 2 tablespoons water and stir. Cover and cook for 25 seconds, or until leaves are wilted.