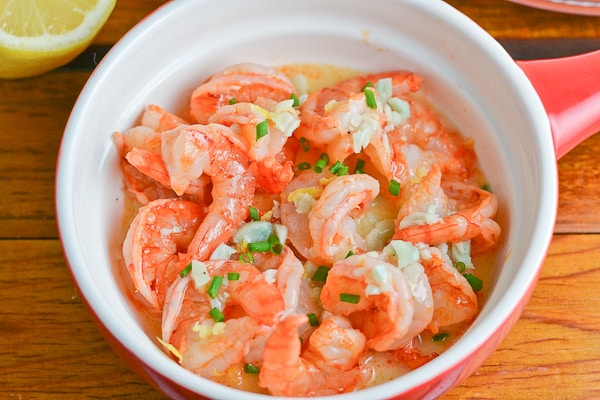 My herb garden is starting to come alive this time of the year. The bay leaf survived the winter, thanks to my husband who put a cover over it during the cold season.  I have already made used of them, along with thymes for making stews and soups. Chives are another herb that I have and use frequently for cooking as well as for garnishing.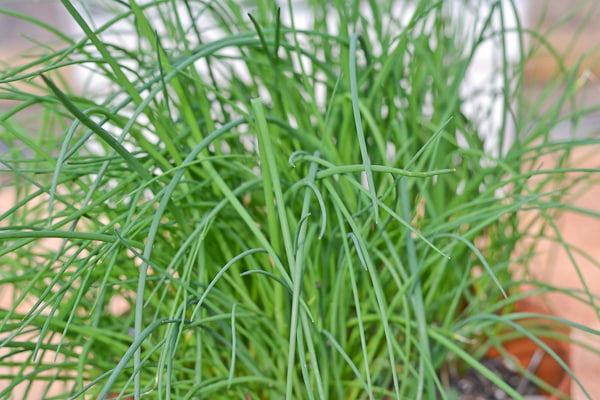 They are perennial herb so they die back to the underground bulbs in winter with new leaves appearing at this time of the year.  It is good to know that these fresh herbs are in hand anytime I need them. I love the smell of the fresh chives especially after they are freshly cut from the plant. I used them to garnish these pan fried shrimp with the lemon-garlic butter that I made on the weekend.  A sprinkle of the lemon zest and chives added color as well as flavor to the dish.  My family found the pan fried shrimp already good on its own but with the addition of flavored butter and garnished, it tastes even better. Enjoy!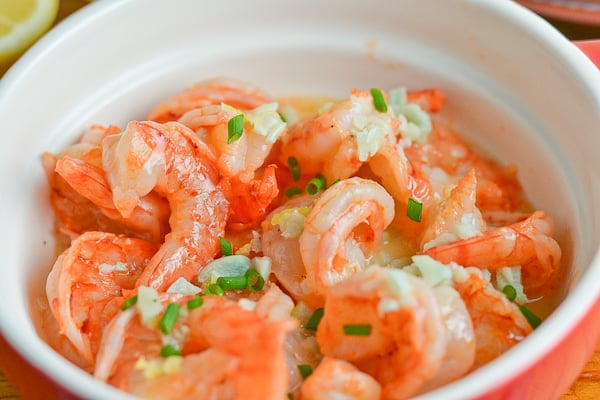 Shrimp with Lemon Garlic Butter
Ingredients
½ cup dry white wine
2 tbsp white wine vinegar
8 garlic cloves, minced
¼ cup chilled butter, cut into ½-inch pieces
2 tbsp fresh lemon juice
2 tbsp olive oil
1½ lbs tiger prawn or large shrimp, peeled, deveined
Seasoning salt or salt and pepper
2 tbsp grated lemon peel
1 tbsp chopped fresh chives
Instructions
In a small saucepan, combine wine, vinegar and garlic; boil until mixture is reduced to ¼ cup, about 4 minutes. Reduce heat to low. Whisk in butter, 1 piece at a time, allowing butter to melt before adding more. Remove from heat. Stir in lemon juice. Season with salt and pepper. Cover and keep warm.
Heat oil in large non-stick skillet over high heat. Sprinkle shrimp with seasoning salt (or salt and pepper). Add to skillet and sauté until shrimp are opaque in center, about 3 minutes. Transfer shrimp to a serving plate. Drizzle lemon-garlic butter over and sprinkle with lemon peel and chives.
Serve and enjoy!