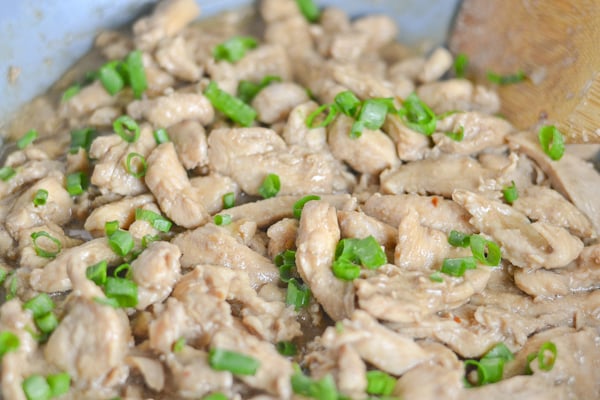 Here is another easy and simple chicken dish that I made and is a hit with my family. It uses easily accessed ingredients and normally found in anybody's pantry. Marinating the chicken strips in a mixture of garlic, soy sauce, water, honey and oil for two hours make this dish very flavorful. This tasty dish is good served with steamed rice and some vegetables.  Satisfyingly delicious!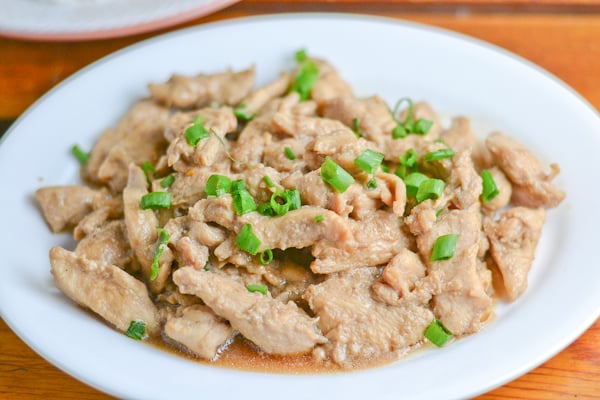 Stir Fried Chicken Strips with Garlic Sauce
Ingredients
2 large garlic cloves, grated or minced
1⁄4 cup soy sauce
1⁄4 cup water
1⁄4 cup honey
3 tbsp vegetable oil, divided
1 tbsp cornstarch
1⁄4 tsp ground black pepper
1⁄4 tsp crushed red pepper flakes (or to taste)
2 lbs boneless skinless chicken breast, cut into strips
1⁄4 cup green onion, chopped
Instructions
Whisk together garlic, soy sauce, water, honey, 1 tablespoon oil, cornstarch, black pepper and red pepper flakes. Add chicken strips and mix to coat. Cover with plastic wrap and refrigerate for at least 2 hours. Drain well and set aside marinade.
In a large skillet, heat remaining oil. Add chicken strips and stir-fry for 5 minutes or until cooked. Add reserved marinade; stir and continue to cook for about 30 seconds or until thickened.
Transfer to a serving plate and sprinkle with chopped green onions. Serve with steamed vegetables or/and rice, if desired.