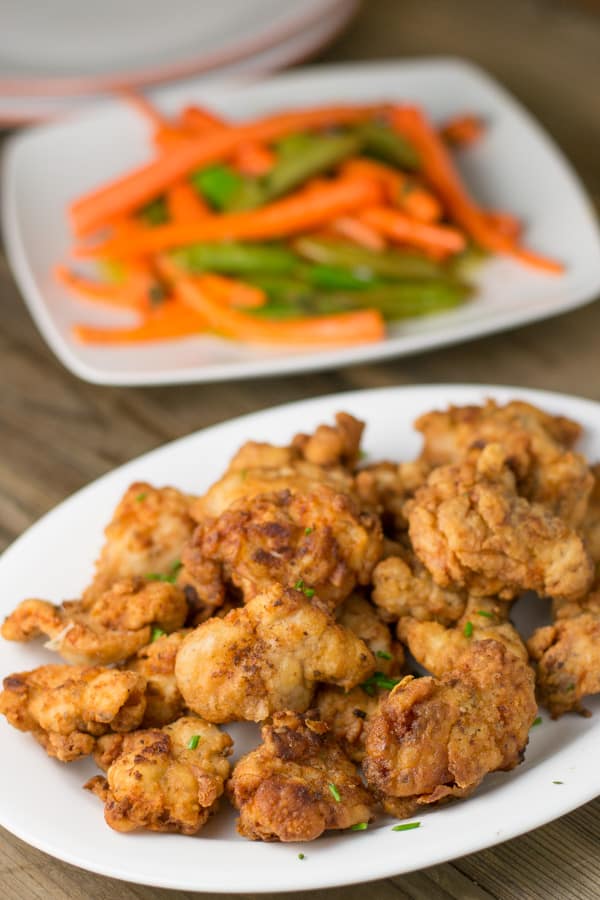 This fried chicken chicharrones recipe caught my attention for couple of reasons. It reminds me of my family's two favorite fried chicken recipes; chicken karaage (Japanese style fried chicken) and Taiwanese popcorn chicken. It also uses chicken thighs, chicken pieces that I always have in my freezer and my favorite to use in stir-fry and fried chicken dishes.
The word chicharrones also caught my attention because it reminds me of a very popular Filipino snack called chicharon, which basically consists of fried pork rinds. I love chicharon because it is crispy and very delicious. Chicken chicharrones, on the other hand is the Dominican Republic version of fried chicken. The chicken pieces were first marinated in a mixture of onion and garlic powder, oregano, vinegar and lime juice. It was then covered with seasoned flour and afterwards fried until golden brown. The result was tasty and juicy fried chicken. It was crispy just like chicharon. My family can't get enough of this delicious fried chicken. It tasted better when it was freshly made. I did not have to worry about that part because the fried chicken were devoured as soon as they were fried. Enjoy!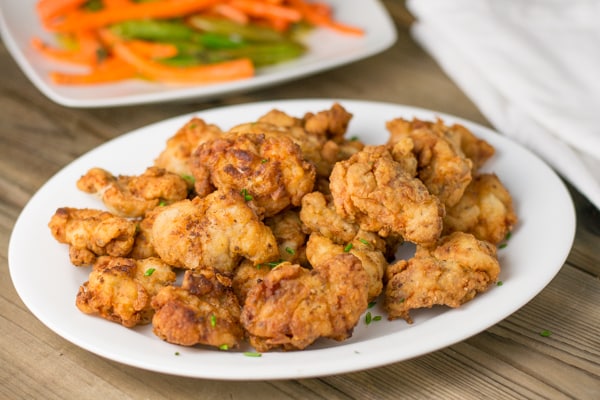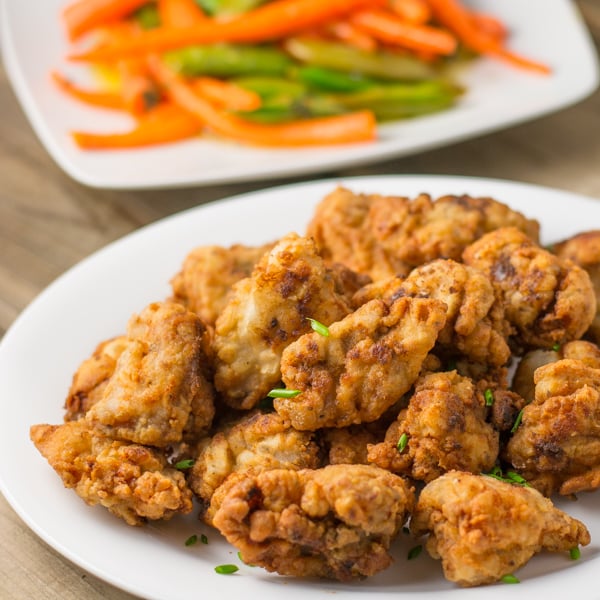 Chicken Chicharrones
Ingredients
2

lbs

skinless boneless chicken thighs

2

tsp

onion powder

2

tsp

garlic powder

2

tsp

dried oregano

¼

cup

vinegar

1

tbsp

lime juice

1

cup

all-purpose flour

Salt and pepper

Vegetable oil for frying
Instructions
Cut chicken into bite-sized pieces.

In a bowl, combine together onion powder, garlic powder, oregano, vinegar, and lime juice. Add the chicken pieces and toss to coat. Cover and let marinate for at least 30 minutes.

Spread the flour in a shallow dish; season with salt and pepper. Thoroughly coat chicken pieces in the seasoned flour and shake off any excess before frying.

Heat oil in a large pan and fry chicken in batches, until browned and cooked through. Drain on paper towels and serve.