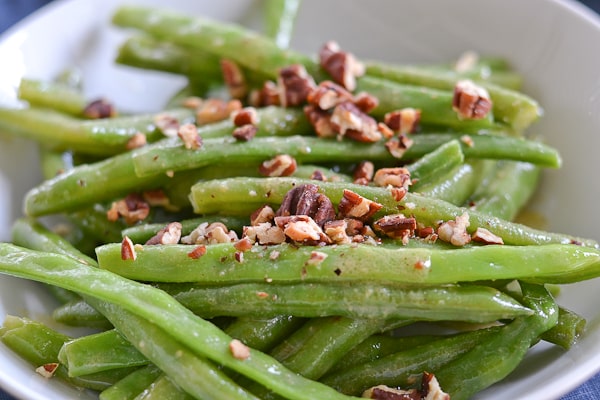 I just finished cooking the green beans my cousin gave me from her garden. I still don't know what to do with the red cabbage, carrots and snow peas that she gave me. I will spend the afternoon looking for new recipes using these vegetables. I made this green beans dish to go with the orange chicken my son requested me to make. I so love this vegetable dish. The green beans were crunchy, sweet and tangy. I could not stop eating it. Delicious!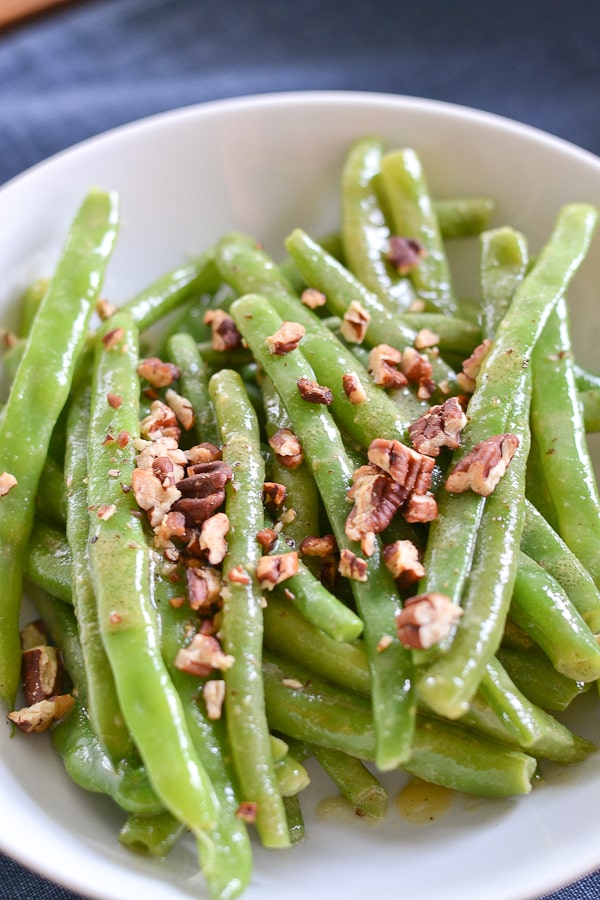 Green Beans with Pecans and Maple Vinaigrette
Ingredients
½ cup pecans
Kosher salt and black pepper
1½ pounds green beans, trimmed
¼ cup olive oil
2 tablespoons red wine vinegar
2 tablespoons Dijon mustard
1 tablespoon pure maple syrup
Instructions
Heat oven to 400º F. Spread the pecans on a rimmed baking sheet and bake, tossing once, until toasted, 6 to 8 minutes. Let cool, and then chop roughly.
Meanwhile, bring a large pot of water to a boil and add 1 tablespoon salt. Add the green beans and cook until just tender, 4 to 5 minutes. Drain and run under cold water to cool.
In a large bowl, whisk together the oil, vinegar, mustard, maple syrup, ½ teaspoon salt, and ¼ teaspoon pepper. Add the green beans and pecans and toss to combine.