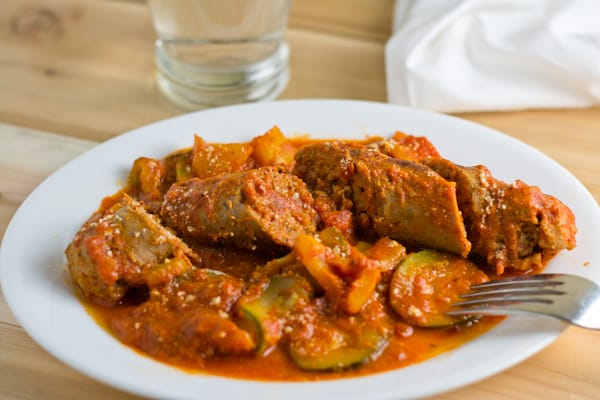 I love pasta and cook it all the time. Spaghetti is my favorite, especially with marinara sauce. I made it again last week but I had extra Italian sausages and marinara sauce left. I decided to search online and found a good recipe that uses both. In this recipe, the sausages were browned first and then along with slices of zucchini and bell peppers, were simmered in marinara sauce until cooked through. This dish is simple but full of flavors. Yummy!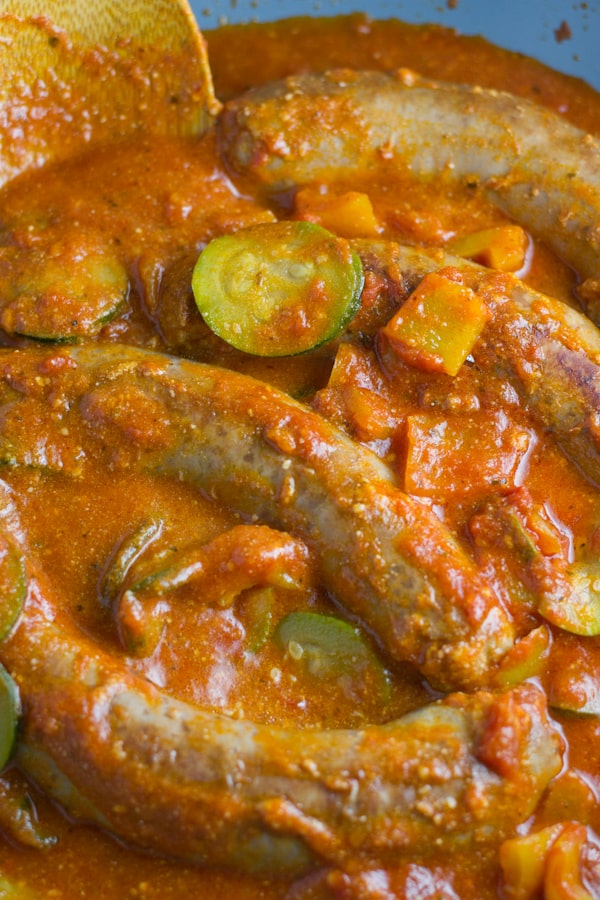 Italian Sausage Marinara
Ingredients
4 uncooked Italian sausage links
2 cups marinara sauce, homemade or store bought
1 medium zucchini, sliced
1 medium yellow bell pepper, coarsely chopped
¼ cup shredded Parmesan cheese, if desired
Instructions
Heat 8-inch non-stick skillet over medium heat. Add sausages; cook 3 to 5 minutes or until browned on all sides.
Stir in all remaining ingredients except cheese. Reduce heat to medium-low; cover and cook 10 to 15 minutes, stirring occasionally, until sausage is no longer pink in center.
Sprinkle with cheese; cover and cook just until cheese is melted.