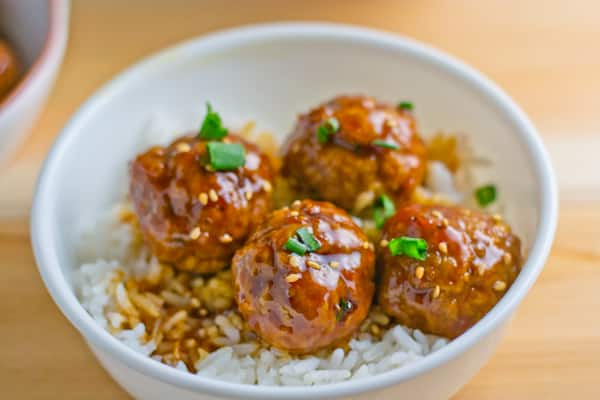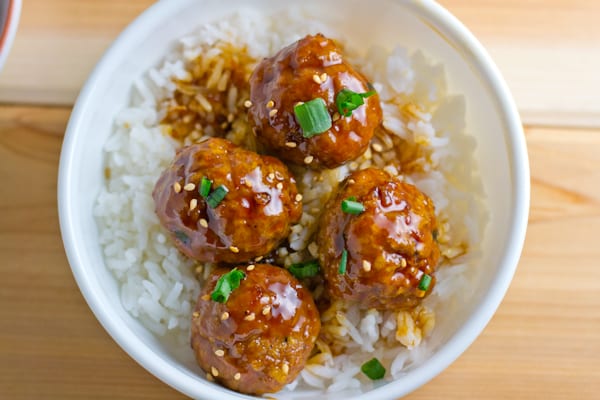 My co-worker shared this recipe on Facebook and the picture of the dish looked so inviting and mouth-watering. I decided to try and make it for my family because they love dishes with teriyaki sauce. I have made  some in the past and few of our favorites are: Chicken Teriyaki, Beef Teriyaki and last but not the least, Salmon Teriyaki.  There's something about the thick, shiny and sweet sauce that is irresistible.  It makes a simple dish looks appetizing and stand out. These chicken meatballs coated with the teriyaki glazed is no exception. I used chicken in this recipe, but I am sure other proteins would work too. These meatballs are not only pleasing to the eye but also a delight to the taste buds. Best of all, these meatballs are baked, not fried. Yummy!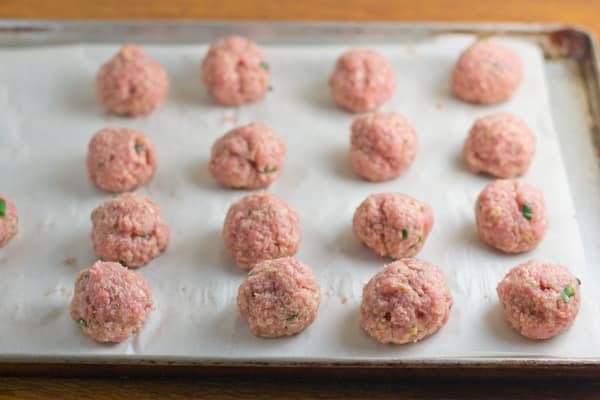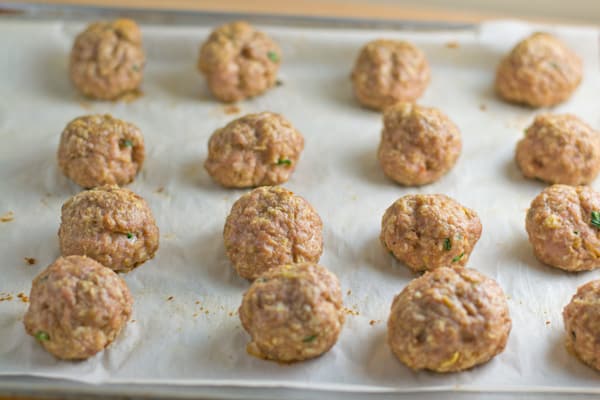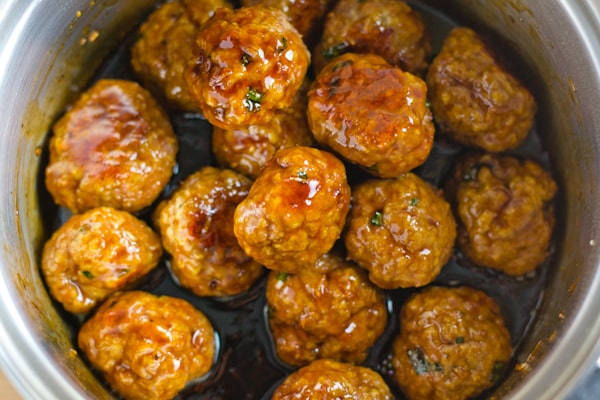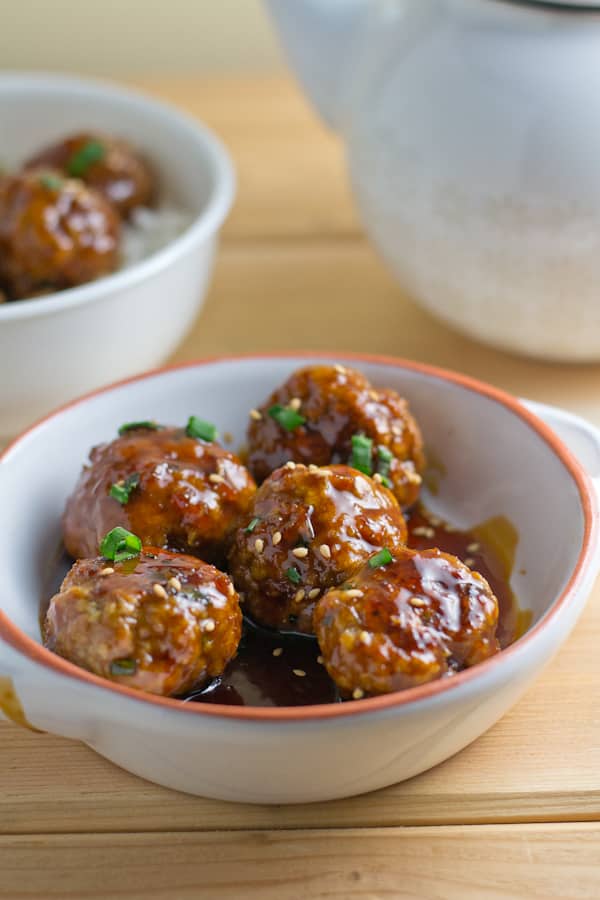 Chicken Teriyaki Meatballs
Ingredients
Meatballs:
1 lb ground chicken
1 egg
1 cup Panko breadcrumbs
1 clove garlic, minced or grated
2 tsp grated fresh ginger
1 tbsp soy sauce
2 tbsp chopped green onions
½ tsp salt
¼ tsp freshly ground pepper
Teriyaki sauce:
½ cup soy sauce
½ tbsp sesame oil
1 tbsp rice vinegar
2 tbsp honey
½ tbsp sriracha
½ cup brown sugar
2 cloves garlic, minced or grated
2 tsp grated fresh ginger
½ tbsp cornstarch dissolved in ½ tbsp water
Instructions
Preheat the oven to 400ºF / 200ºC. Line a baking sheet with parchment paper and set aside.
Combine all ingredients for the meatballs in a bowl. Mix until all ingredients are well-blended. Use an ice cream scoop or a spoon and form into meatballs. Place on the baking sheet and bake for 20-25 minutes or until meatballs are lightly browned and cooked through.
In the meantime, prepare the glaze by combining the soy sauce, sesame oil, rice vinegar, honey, sriracha, brown sugar, garlic, and ginger into a sauce pan. Turn on medium heat, and stir the mixture until the sugar has dissolved. Stir in the cornstarch mixture and whisk until the sauce has thickened, 2-3 minutes. Add the meatballs to the sauce pan and evenly coat them with the teriyaki glaze.
Serve over rice or serve on their own. Garnish with sesame seeds and scallions.